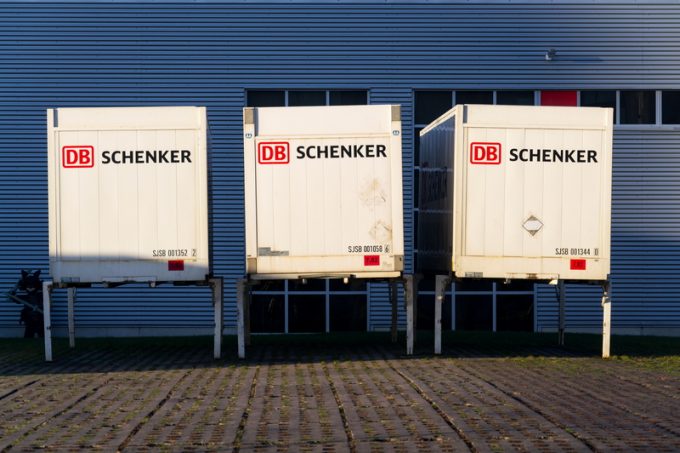 For DB Schenker, Vietnam has been a strong market over the past year.
One factor in this was the repercussions of the trade conflict between the US and China, which accelerated the migration of manufacturing from the middle kingdom to neighbouring countries, noted Robert Reiter, chief executive of the South-east Asia Cluster of the logistics provider.
Vietnam has been a major beneficiary of the exodus from China: in the first 10 months of last year, US imports from the South-east Asian country surged 34%.
Factory relocations have been a boon for project business and have led to a marked increase in consulting activity, as clients look for guidance on an array of issues stemming from this, from customs regulations to taxation rules, Mr Reiter said.
"The process is ongoing," he said, pointing out that the shift of manufacturing out of China was already in progress before the trade war flared up. Hence, he does not expect any change in this respect in the wake of the recently signed US-China trade agreement. Moreover, it has not removed the tension and uncertainty, he added.
He emphasised that the rise in business in the region was not solely powered by shifts in manufacturing out of China. Intra-regional trade, driven by regional businesses, was a huge driver.
"A strong focus is on Asian-controlled business. Asian conglomerates are showing very good growth rates," he noted.
Contract business has surged. The significant growth in this segment has made up for the weakness in the intercontinental sector, which has hit electronics and automotive traffic the hardest, Mr Reiter said.
Growth has been across the region, particularly strong in Vietnam, Malaysia, Myanmar and Indonesia, he observed, adding that Malaysia had benefited from the decision of some customers to shift their hubs from Singapore.
These developments are driving up demand for warehousing and distribution capacity.
"We're constantly adding facilities," Mr Reiter said. A new state-of-the art complex for airfreight and contract logistics is due to come onstream in Singapore this year and the company is looking to build more in various locations. One of these is Bangkok. A facility that it opened there in late 2018 is getting full.
These developments have driven up surface traffic in South-east Asia.
"Cross-border trucking keeps growing," Mr Reiter said. He has seen the strongest growth in traffic flows to and from China, particularly with Vietnam and Thailand.
Regional land transport has been facilitated by improvements in road infrastructure. This month French 3PL Geodis announced a time-definite trucking service in the region offering scheduled departures along the Singapore-Kuala Lumpur-Bangkok axis, with intermodal connections beyond these points.
Notwithstanding considerable improvements, road infrastructure is still a challenge, notably into Cambodia and Myanmar, Mr Reiter said. Lead times were still longer than they should be, which is partly due to infrastructure issues, partly to customs clearance, he said.
The rail network is starting to become an alternative, but further infrastructure upgrades are needed to facilitate cross-border flows on the rails, he explained.
Part of DB Schenker's flows from South-east Asia into China feed the company's rail service from China to Europe. At this point this traffic moves on trucks from South-east Asia to railheads in China. Mr Reiter reported that interest in this connection had been lively, reflecting increased interest among firms in the region in trading with European companies.