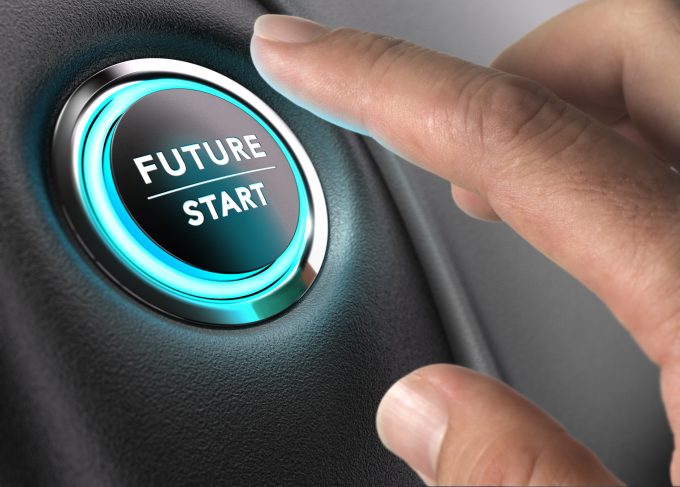 The revolution is coming. In just five years, the supply chain will look entirely different as globalisation makes way for regionalisation, delegates at The Future of Logistics event head this week.
Sourcing patterns will be severely disrupted by new technologies, according to John Manners-Bell, CEO of Transport Intelligence, which ran the London event.
"3D-printing and robotics have the potential to revolutionise the supply chain," he said. "Over the past years, we have seen the progress of trade going global, and manufacturing moving to low-cost, remote locations.
"Low-cost labour is the key to this. But 3D-printing and robotics can take out that labour cost advantage and bring manufacturing back to North America and Europe."
As if on queue, Adidas has announced it will begin large-scale production of shoes in Germany using automation and robotics, and will open a similar factory in the US.
Shoes will take just five hours to make – in current processes in Asia, it can take a few weeks. The new "speed factory" will have just 160 staff.
In a fascinating FT interview this week, Adidas CEO Herbert Hainer said: "When I started at Adidas in 1987, the process of closing factories in Germany and moving them to China was just beginning. Now, it's coming back. I find it almost uncanny how things have come full circle."
Consultancy BCG has predicted that the use of advanced robotics will accelerate from about 2-3% annually to about 25% by 2025, with some industries moving more than 40% of manufacturing tasks to robots during the next decade.
It predicts that average manufacturing labour costs in South Korea in 2025 will be 33% lower than expected and 18-25% lower in countries including China, Germany, the US and Japan.
But it is not just robotics. Mr Manners-Bell pointed to the iPhone as an example of how 3D printing would impact supply chains.
"If you look at a product like the iPhone, the majority of its value is added from outside Foxconn. Asia accounts for 80-90% of the parts, moved on intra-Asian routes, before it's assembled in China.
"With 3D printing, China can now capture products formerly made in Japan, Taiwan and so on. That has implications for Asian region supply chains.
"I see far more regionalisation of production and distribution – which will be good for hauliers."
China has invested significant sums in 3D print technology as it looks to decrease its reliance on other countries for parts, and to keep costs low, even for high-value manufacturing.
Not all delegates agreed on the impact of 3D printing. One senior executive told The Loadstar on the sidelines of the event that 3D printers were unable to make parts as complex – or use materials as varied – as those required for a smartphone.
A major forwarder argued that the materials and printers themselves would still need to be shipped, a matter of just changing one type of commodity for another.
But, as many at the event pointed out, technology has changed so fast that there is no reason why 3D printing would not also evolve quickly. In addition, as companies such as Hewlett-Packard invest more in new classes of 3D printers, the price is coming down.
"There's no hiding it; it's a race to see who can revolutionise the manufacturing process first," David Weiner, an analyst at Deutsche Bank in New York told the FT.
"They're all going to get there, and that means combining the automation of footwear manufacturing with localising production. It's the Holy Grail."
Next week: who will be impacted in logistics