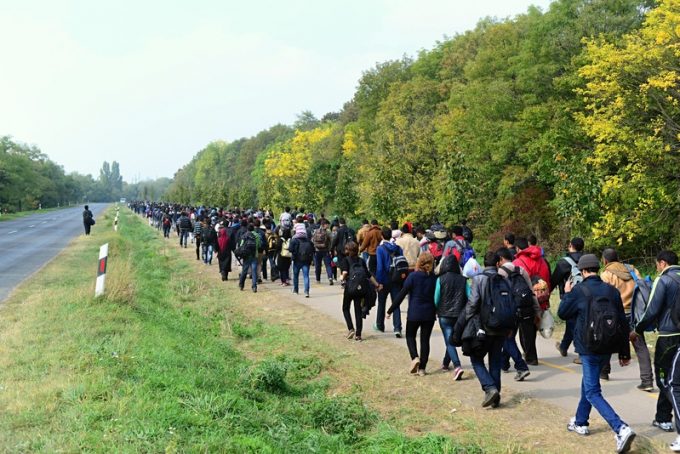 New research from the British Standards Institute (BSI) has found that global supply chains gained a combined $56bn in extra costs last year, incurred by crime, extreme weather, terrorist threats and the migrant crisis that swept across Europe.
The true figures of cargo crime have been hard to come by. Supply security intelligence firm FreightWatch International (FWI) has said it is difficult to accurately assess, but recently concluded that truck theft in Europe amounted to €11.3bn in 2013. But the new 2015 SCREEN Global Intelligence Report from BSI concluded that $22.6bn was lost globally due to cargo crime.
It cited a 30% increase in truck theft in South Africa in the last year alone, "with thieves using high levels of violence and switching from targeting only high value goods to also targeting lower value items", while China's Guangdong province has also seen an alarming increase in thefts from moving vehicles on motorways.
In India, criminals have been operating with increasing sophistication, with gangs developing new techniques to steal goods without breaking customs seals in order to avoid detection – in 14 separate incidents, which are through to be the work of just three gangs, export containers were targeted after customs seals had been fitted but before the shipments had reached the load ports. The containers were then diverted to gang-controlled warehouses where the panels were cut out and the goods removed, the seals were left intact, however, delaying discovery of the thefts until arrival at consignees.
While the risk of theft is Europe has not been accelerating at the same rate, the region continues to suffer severe disruptions in trade caused by ISIS terrorist attacks, as yesterday's events in Brussels are likely to further highlight, and the migration crisis.
The reintroduction of border controls following the November attacks in Paris are estimated to have cost Belgian cargo owners $3.5m alone, and it estimated that if Schengen area border controls are permanently re-established, it would cost the German economy $25bn.
The report also found that the top five natural disasters last year, much of which were induced by the El Nino phenomenon, collectively caused $33bn damage to businesses – forest fires in Indonesia cost $16bn; the Nepal earthquake cost $4-5bn; the typhoon that destroyed swathes of China and the Philippines also had a $4bn bill with it; while floods in the US and India cost $4-5bn and $1.3-3bn respectively.
On top of that was the Tianjin explosion, which is now estimated to be the single most expensive industrial accident, killing 173 people and costing global supply chains $3.3bn, making it far more economically damaging than 1989's Exxon Valdez spill.
Last year also saw considerable social unrest – factory strikes in China, for example, increased by 58.3% year-on-year.
"The withholding of wages was cited as a major cause in 75% of protests and generated losses of up to $27m in the footwear industry. Labour unrest is likely to continue in China in 2016, regardless of whether the economy improves," the report said.
"In 2016, BSI has identified emerging health crises, such as the Zika virus, could also pose a significant threat to the global supply chain and may lead to work stoppages and protests similar to the supply chain disruptions seen in conjunction with the Ebola epidemic," it said. While the effects of El Nino may be subsiding, some 40% of El Nino years are followed by La Nina, which is likely to show itself within a few months from now.
"The Australian Bureau of Meteorology indicates that there is around a 40% chance of La Nina weather events occurring by the second quarter of 2016. La Nina years typically experience the opposite effects of El Nino years, which would most likely suggest an increase in cyclone landfall in China, fewer severe storms in the Indian Ocean, wet weather in Southern Africa and accompanying dry weather in East Africa," it said.
Jim Yarbrough, global intelligence programme manager at BSI added: "Companies are facing an increasingly wide range of challenges to their supply chain, from human rights issues to acts of violent theft and natural disasters. Such complexity creates extreme levels of risk for organizations, both directly affecting the bottom line but perhaps more seriously, hidden threats to the supply chain which, if ignored, could do serious harm to a company's hard-earned reputation."