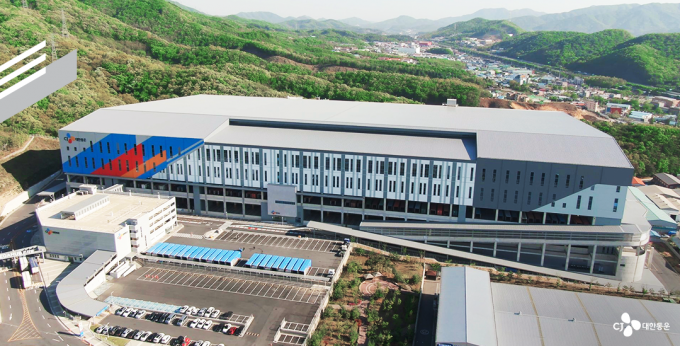 South Korea's Ministry of Land, Infrastructure and Transport (MOLIT) is taking urgent action to deliver over 200,000 stranded parcels resulting from a prolonged strike by subcontracted couriers of the country's largest logistics company, CJ Logistics.
Around 1,700 workers hired by the sub-contractors have refused to work since 28 December, claiming their wage rise is disproportionate to what the company is charging customers.
MOLIT is hiring 10,000 personnel to sort and deliver the parcels from 17 January to 12 February, expecting greater demand ahead of the lunar new year holiday that begins on 1 February.
According to an agreement to prevent overwork of couriers, signed last June, 3,000 sorting workers will be brought in this month, and another 7,000 – including 1,474 auxiliary workers at CJ Logistics' hub terminal, 1,088  to load and unload parcels, 1,903 to operate trunk vehicles and 1,320 as delivery drivers – will also be deployed.
The Korea Enterprises Foundation had urged the staff to resume work, claiming their actions were damaging the country's economy and people's lives, as the Covid-19 pandemic has fuelled demand for online shopping.
CJ Logistics has 20,000 full-time delivery workers and the company has said it would respond to "unlawful acts in which customers' products are taken hostage".
When the strike began, around 430,000 parcels were stranded, but this has since reduced to 200,000. South Korean e-retailers Gmarket and 11street have advised customers to expect delayed deliveries.
While some merchants are turning to other South Korean logistics companies, like Hanjin Transportation and Lotte Global Logistics, these have indicated that accommodating these requests is challenging as they are already handling huge parcel volumes.