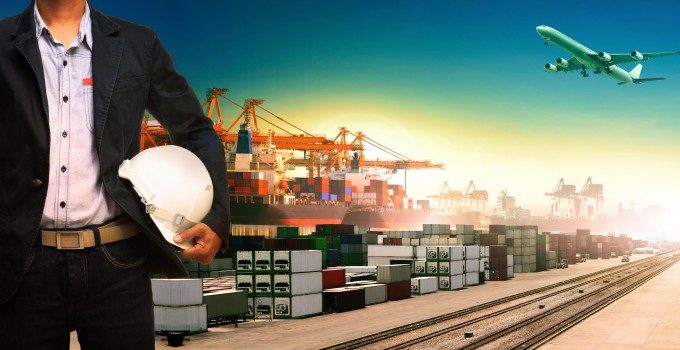 Icelandic shipping firms Samskip and Eimskip plan to appeal last week's fines levied by the Netherlands' Authority for Consumers and Markets (ACM) on certain cold store operators for anti-competitive behaviour.
The competition watchdog said €12.5m in fines had been issued to four firms around the country: Kloesterboor parent company Kloohebeers, Samskip, Eimskip and Van Bon, which now trades under the H&S Coldstores.
It concluded that between 2006 and 2009 they "made arrangements about prices, exchanged competition-sensitive information, and shared customers" during talks that should have been limited to discussing a proposed merger.
ACM chairman Chris Fonteijn said: "These companies made illegal agreements, and thus distorted competition. Competition is necessary for producing competitive prices, better quality, and innovation in markets. Cartels are simply not allowed.
"One company fully cooperated with the investigation and will therefore see its fine reduced. During the investigations into the cold-storage market, two other companies also made promises to improve their behaviour.
"With the fines and these promises, we wish to promote competition in this particular market."
ACM said it found anti-competitive behaviour in a variety of emails where competition-sensitive information was frequently exchanged.
It said: "For example, the managers informed each other about the price for food storage. They also told each other the current utilisation rates of their storage facilities, and thus whether or not they were looking for jobs.
"Sometimes they made arrangements about who would get which customer, or what price increase would be passed on. Also, arrangements were made about bids to potential clients, which meant that it was clear in advance who would get the job."
It added that Kloosbeheer's management had admitted to the infringements at an early stage, had its fine reduced by 10% and has subsequently "implemented structural changes to its corporate culture and structure in order to prevent violations in the future".
And ACM warned that it would continue to focus its investigations on transport and logistics firms, especially those with strong connections to the country's port sector.
"Dutch ports, together with the companies that are active in the port-related transport market, are a key driver of the Dutch economy. For 2016 and 2017, ACM has this industry on its radar, among other industries. ACM will not just be keeping a close watch on businesses that violate the rules, but will also inform businesses of risky business practices," it said.
Klosbeheer had received the vast majority of the fines – €9.6m – while others received penalties of €450,000 upwards.
However, Samskip said it had launched an appeal against the fine and was also planning to sue Kloosbeheer and the Kloosteboer family for damages and costs.
The Icelandic shipping line claimed it had been drawn into the affair through its "intermittent ownership of cold storage company Kloosterboer Ijmuiden from 2005 to 2009, when it sold its stake to the Kloosterboer family.
"Samskip does not agree with ACM that it can be held liable for the anticompetitive behaviour of the Kloosterboer family. During the time that Samskip was shareholder of Kloosterboer Ijmuiden, Samskip was not in any way involved in the anticompetitive behaviour of Kloosterboer Ijmuiden and its managing director and it had no knowledge of such behaviour.
"Kloosbeheer, the former and current owner of Kloosterboer IJmuiden, was aware of the anti-competitive behaviour at all times and expressly consented to it," Sanmskip said in a statement.
ACM had originally imposed a fine of €1.4m on Kloosterboer Ijmuiden, but since a fine for anti-competitive behaviour cannot be more than 10% of a company's turnover, it was reduced to €900,000.
Eimskip will appeal against its fine of €900,000, claiming it was similarly caught up through its ownership of coldstore company Daalimpex from 2009 as part of Iceland's corporate restructuring in the wake of the financial crisis.