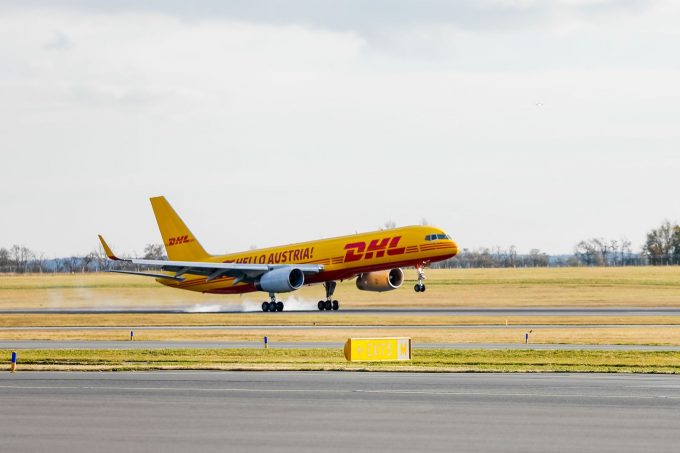 Near-shoring has been slower than anticipated to pick up, but momentum is growing, with central European forwarders expanding eastward.
Frankfurt-based Quick Cargo Service has plans to increase its footprint in eastern Europe next year.
"We already have an office in Poland, we want to expand to neighbouring countries," said CEO Stephan Haltmayer, adding that the move was being propelled by the forwarder's clients.
"I think many companies are considering 'do we have to source from China, or can we source from eastern Europe?'" he said.
Jo Feiks, corporate director of product management air cargo at Vienna-based Cargo-partner, added: "Among European manufacturers, there are efforts to switch to alternative suppliers in Turkey and eastern Europe, including plans to expand existing semiconductor factories or build new ones in Europe – but this takes time.
"It will probably take until 2023 or 2024 until these plans are fully realised," he said.
His company has beefed up its presence in eastern and south-east Europe this year, opening branches in Thessaloniki and Skopje and expanding its capacity in Poland, the Czech Republic and Slovakia. Plans for expansion in Slovenia have been brought forward from 2024 to next year.
Some major fashion brands are also in a major retreat from Asia. Benetton, for example, shifted 10% of its output from China, Vietnam, India and Bangladesh this year and intends to halve production in Asia from the end of the coming year. Instead, it wants to produce more in south-east Europe and North Africa.
Lower production costs in places like Vietnam and Bangladesh have been eroded by surging transport costs – stratospheric rates for ocean containers over demurrage and detention charges and elevated surface transport charges to using airfreight – and, in many cases, companies have lost business due to the disruptions. Some products have been priced out of the equation altogether.
"When it comes to urgently needed products with low commercial value, many shipments are being stalled because transport costs are so much higher than the product value, and importers cannot justify a rise in prices. Thus, many products previously taken for granted are now simply unavailable," Mr Feiks noted.
Sourcing from eastern European or Mediterranean countries significantly cuts lead times, when those from Asia to Europe have almost doubled due to supply chain disruption. This translates not only into shorter production and planning cycles, but also allows companies selling to European markets to respond faster to any emerging problems. For fashion brand Hugo Boss, this is one of the reasons for its plans to step-up its near-shoring plans.
"The products that require speed, agility or customisation will increasingly be made within the largest consumer markets, predicted Lisa Morales-Hellebo, co-founder and general partner of Refashiond Ventures, an early-stage supply chain technology venture fund.
For US manufacturers and retailers, the issue of near-shoring has been more pressing for some time, starting with the trade war with China under the Trump administration. A survey of US manufacturers by supply chain platform provider Thomas this year found 83% likely or extremely likely to re-shore their sourcing, up from 54% in March 2020.
"We see increased interest in near-shoring to Latin America, especially in the hi-tech sector," said Robert Villmizar, director route development, US-Latin America of DHL Global Forwarding.
Mexico is the prime choice for many firms, but Panama, Puerto Rico and Costa Rica are also generating a lot of interest, he added.
Observers have noted that shifting sourcing to other regions is a monumental task. A recent study by McKinsey & Co illustrates this (see The Loadstar 16 December). The consultancy conducted surveys in May 2020 and a year later to gauge companies' plans to beef up their supply chains under Covid-19 and how these played out.
While 38% of respondents in the first survey signalled plans to regionalise supply chains, only 27% in the second survey had actually done so. Instead, firms boosted inventory levels more than planned in the spring of 2020.
Despite this, 90% of the firms in the second survey revealed plans to pursue regionalisation over the next three years.