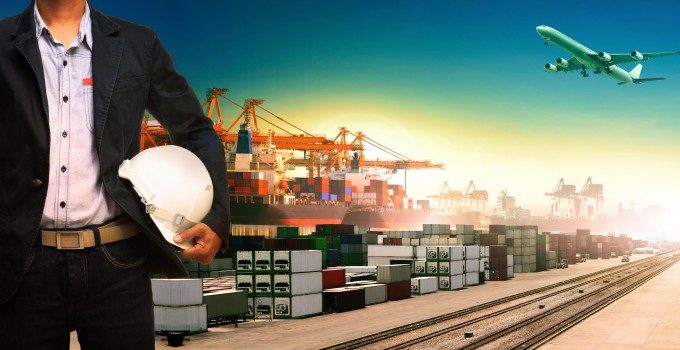 The reorganisation of Marks & Spencer's logistics activities has been propelled by the twin challenges of the economic downturn and the explosion in multi-channel retailing, which has cut a swathe through the UK's high streets, and shows every sign of continuing to do so.
Head of IT & logistics, Darrell Stein, said that his response to these was to integrate the previously disparate logistics activities of its different divisions into one. Prior to his appointment four years ago, "we had general merchandising (GM) logistics within the GM unit, Food logistics within the Food unit and International within International".
"The reason was to try and get a coordinated logistics strategy across the company so we could have all the bits working together. The first thing we did was to ask what the synergies were – previously Food logistics and GM logistics had never spoken to each other," he revealed.
Tying these strands began with procurement, with vehicles and equipment bought together. Next was drawing up strategy to consolidate the retailer's 110 warehouses, for which Mr Stein hired Emile Naus from Tesco, where he had been long-term planning manager.
The third part was transport. "I moved transport out of GM and across to Food, because there is more transport for Food, and I wanted to make use of the backhaul and get transport working for all of M&S rather than just GM or just Food," he explained.
This provided an opportunity to begin using combined transport, particularly as M&S's multi-channel retail strategy was emerging as a significant part of its sales.
"We have made real progress with our Shop Your Way service, where you buy GM goods online and collect in store. We deliver them on the back of food trucks. The GM products get delivered to the Food distribution centres and then go on the trucks to the stores every night – we don't deliver GM every day to the stores, but we do with Food. We are leveraging the Food network, with a little box in the corner of the truck taking the GM. It's not complicated, but we are saving a fortune because previously we used little courier vans."
A recent report from supply chain consultancy SCM World, detailed in this Loadstar article, identified the need to develop a two-pronged supply chain strategy, catering for both in-store and online sales cost-effectively, as one of the greatest challenges facing retailers. The developments at M&S broadly back up the report's conclusions.
However, one of the report's findings was that a majority of retailers [41%] believed that their merchandising departments were best placed to find those synergies, compared with 26% who thought it should be in the hands of the supply chain. Clearly M&S falls into the latter camp, partly because the supply chain is more able to provide a focus on cost-control.
"Last year we increased our distribution spend by 0.5%, which we are really pleased with because you have inflation, fuel and a lot more stuff going through our e-commerce channel which is a lot more expensive than delivering to stores, so to have achieved a 0.5% increase was really pleasing," said Mr Stein.
Costs-saving targets apply to his division every year, so is it his highest priority? "Yes, but in parallel with service, because there's no point in saving money if you wreck the service. Service is crucial to the whole multi-channel offering. We are doing things that will increase cost – we have moved back our last cut-off time and we have reduced the lead time for the Shop Your Way, so those two things are increasing cost but they are providing a much better service to our customers. It's a challenge to reduce cost and improve the service."
One obvious method of cutting costs is to move to a more collaborative platform, and M&S also made steps in this direction. With one of its land transport providers, Wincanton, it has reduced the use of its branded vehicles carrying furniture stocks, while it has begun talks with other retailers to share warehouse space.
"We are doing some trials with a couple of other retailers on a couple of specific distribution centres where we have a bit of space in a DC that at some point we have some plans for, but in the meantime we have a bit of space.
"The conversations with competitors haven't been that difficult because everyone is in the same boat; we are all looking to save money at the moment – you phone the logistics director up of another retailer and just have a conversation. Everybody has the same cost pressures, so it's pretty straightforward, and if they're not, you just don't do business with them."
Fuel costs also remain a top priority. The corporate position is that M&S is committed to cutting fuel use by 35% from 2010 to 2015, having hit its previous target of a 25% reduction by 2012.
"It's very easy. You save money by driving less miles, and all the initiatives are about reducing empty mileage, and using air freight less," Mr Stein commented.
That said, he cannot see a time where air freight would be dispensed with altogether. "No, not in the fast fashion business – not unless we moved all our manufacturing."
That might be true for M&S's core UK market, where the vast majority of its goods are sourced from overseas, particularly Asia, but in its growing international markets, local sourcing increasingly dominates. In India, where the firm has 24 stores operating and plans for more, some 61% of products are from India and South Asia, suggesting that it is moving to a local-to-local sourcing model where possible.