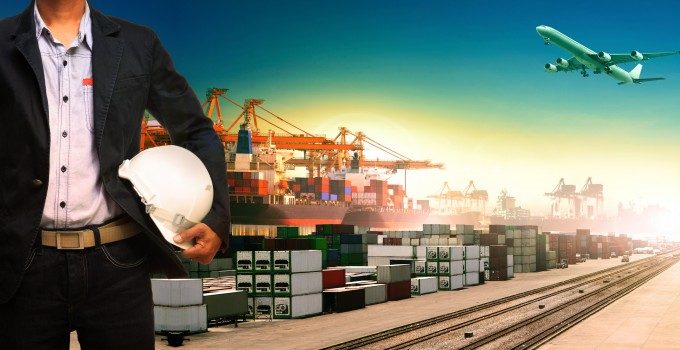 Whether it's the Greek vote on the euro, the price of fuel, or weather patterns, everyone wants to know what's coming up next. Sadly, this type of crystal ball is currently unavailable – even on Amazon.
But there is a report out, by SCM World, looking at the future of retail, and it delivers an interesting view of how things will adapt. As it says: "the internet changes everything". The question, of course, is how?
SCM World completed two rounds of surveys, in December (115 responses) and February (102 responses) asking retail executives how they see the future for e-commerce and physical stores. The answers give some indication of the way in which retailing might change – and so, of course the requirements retailers will need from their supply chains and logistics partners.
It is clear – and not unexpected in current climes – that retailers are looking for more operating efficiency. Where the difficulty lies is that they may need a two-pronged strategy to cope with both online sales and in-store sales. Because 74% of the respondents believe the physical store will remain important, but with a different role. Only 9% thought the shop would become less important.
The role of the store, however, depends on the type of retailer. Apple's stores are a showcase – entertainment – serving little inventory function. For Tesco, the UK supermarket, its stores are essential – but they also act as distribution centres for its online merchandising.
Half of respondents though see a need to keep inventory at the shop – saying that buy-online-and-pick-up in the store will be essential, while anther 34% said it would be commonplace. 38% said buy-online-and-ship from the store would be essential.
The point, really, is that this is pretty straightforward stuff to your average logistics provider. But at the moment, online volumes from high street retailers are small. Once volumes grow, the logistics begin to get more difficult. And it looks as if many retailers are going to look to their logistics providers or supply chain managers to come up with solutions. Retailers are sure that staff are going to need to be better trained, with non-food large format and apparel retailers both believing that better training would need to be in logistics, rather than sales.
Overwhelmingly (78%), retailers believe that they need a common supply chain organisation for stores and for e-commerce. And it is likely that e-commerce will tighten the traditional cycles, meaning a tighter integration of operations from supplier to shelf will be needed. Zara, with its fast fashion model, is strong on information-sharing across its processes and it is likely that many retailers will look to this model in future strategies.
Perhaps most critically, retailers are looking for someone to take the lead. While 41% thought merchandising is best qualified to lead, if processes converge, the next largest group, at 26%, thought the supply chain side was best qualified, with grocers and clothing firms leading the charge, the latter of which, says the report, are showing "some degree of anxiety over the burgeoning complexity of customer fulfillment in an e-commerce-enabled future".
The report concludes that retailers should use their shops as a supply chain asset. "Parcel delivery systems working on an item-ship basis are inherently inefficient and customers know it." It also recommends that retailers look for value chain success, not just sales volume – ie cut out the markdowns. "A slavish commitment to full truckloads shipments often backfires. Linearity of supply chains amplifies the pain of volatility," it states.
There is general uncertainty about the future from retailers. But one thing is for sure. Logistics strategy will play a big role in the future of both manufacturers and shops – and providers would do well to start coming up with some solutions. Don't let your customers be anxious.