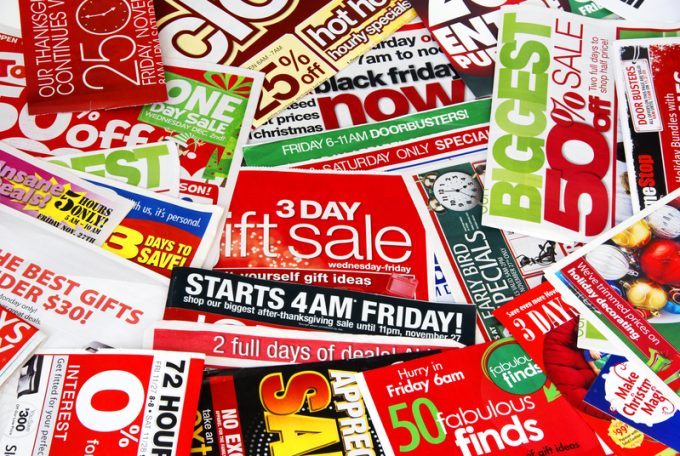 Once again, US consumers have shrugged off fatigue and kept the retail sector humming, with record purchases over the Thanksgiving weekend.
Despite some misgivings that inflation might have sapped consumer momentum, the shopping frenzy of Black Friday and Cyber Monday, which traditionally rings in the peak shipping season, took sales to new records on both days.
According to Adobe Analytics, online sales on Black Friday rose 2.4% over last year to $9.12bn, with the number of orders climbing 5% and a 1% boost in average order value. Cyber Monday generated $11.3bn in sales, a year-on-year increase of 5.8%.
On Thanksgiving, consumers spent another $5.2bn on purchases and, by one estimate, they will have spent $35.27bn over the full 'Cyber Week', an increase of 4% from the same period in 2021.
The increase in sales came as no surprise to Rick Watson, founder and CEO of e-commerce consultant RW Commerce Consult. For certain items, such as TV sets, American consumers usually wait for this time of the year when discounts are most attractive, he pointed out.
Deep discounts played a major role in the rise to record sales this year, as did the broad availability of merchandise, compared with last year when many goods were stuck in transit thanks to supply chain disruptions, he noted.
Merchants have been aggressive in their discounting this year, with electronics as much as 25% lower and toys sold at an average discount of 34%. In part, this was due to efforts to whittle down excessive inventory and partly to secure sales early in the season, out of fear that consumer demand might run out of steam.
And the sales orgy, while beating forecasts and last year's volume, has not been a stellar success, said Mr Watson. The increase in sales came off higher inventory levels and steeper discounts, which means sales have overall been less profitable than a year ago, he explained, and added: "It doesn't say much about the whole season."
Merchants and their providers are faced with the nagging question of how peak season business will fare from here to Christmas. There have been warnings that momentum will slow, resulting in a flat performance overall for the 2022 peak season. FedEx informed contractors for its Ground service at the end of October to brace themselves for a lower peak season volume.
Over in Europe, Karen Reddington, president of FedEx Express Europe, also warned of lower volumes ahead.
"While we expect the overall structural growth in e-commerce to continue in the coming years, immediate demand is expected to be softer in the remainder of this year. This is being driven by a range of factors, most notably the current macro-economic and inflationary environment being felt across borders and impacting consumer spending.
"As a result, in the three weeks after the Black Friday-Cyber Monday weekend, we expect European e-commerce parcel volumes to be slightly below 2021 peak levels, where the exact impact will depend heavily on the market and commodity. Nevertheless, we typically see e-commerce volume boosts during specific weeks in peak versus non-peak." she said.
Like several large retailers, FedEx has throttled back on hiring seasonal staff this year. The surge in sales during Cyber Week does not appear to have created any challenges in terms of delivery bottlenecks, noted Mr Watson.
Actually, FedEx signalled in late October that it had capacity in its network to take on more customers – a striking contrast with last year when it imposed volume caps on large clients.
Despite the slack in the network, FedEx has said this month it would suspend money-back guarantees for most deliveries of domestic and export air express shipments between 13 December and 2 January. According to industry observers, UPS has not suspended any of its service guarantees.
Cyber Week activity has not only pushed up sales, it also saw a massive rise in merchandise returns. According to ZigZag Global, worldwide returns for the Black Friday weekend were up 60% on a year ago, with the value of goods sent back up 44%.
A growing number of merchants have implemented charges for returns, despite warnings that consumers would not consider buying from retailers that do not offer free returns.
In the UK, paid returns were up 159%, which suggests consumers have come to accept that the rising cost makes free return policies unviable.
Mr Watson is pondering the ramifications of the past few days for next year. With margins shrunk from a year earlier while costs have increased, plus financing used for inventory more expensive, merchants may be ordering less, he thinks.