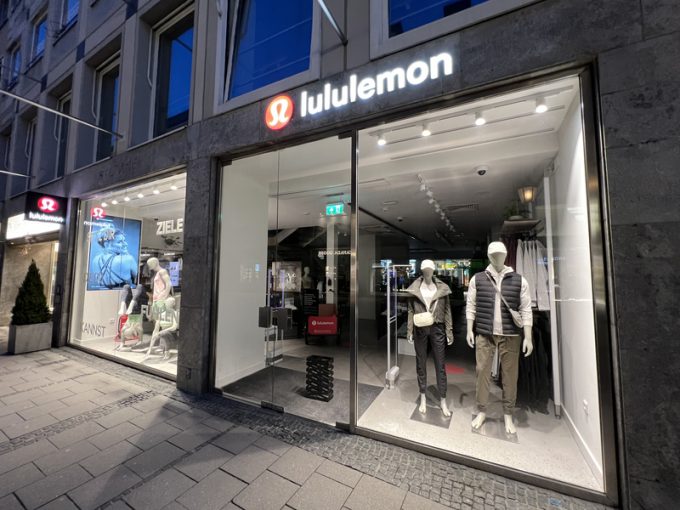 Concerns over excess inventories at retailers are misplaced: the real issue is weak demand and low margins – which are cutting into airfreight spend.
"I'm not sure that any retailers are overstocked – they are just balancing supply against anticipated demand, and the rise in interest rates won't assist in that dynamic," explained one senior European retail forwarder.
"I think retailers' inventories are better than they have been – the issue is they aren't selling what they expected. So the main problem is the turndown in consumer sentiment.
"Retailers are really edgy over ordering too much, so are being very cautious with their buying in most areas, especially in the fashion garment sector."
Lululemon, an athletic apparel retailer which admits challenges with inventory, said this week that stocks would match demand in the second half.
"Core seasonless product continues to make up approximately 45% of our inventory," explained CFO Meghan Frank during its Q4 earnings call. "We remain pleased with our inventory levels. In 2023, our inventory growth will continue to moderate while we maintain our full-price selling model."
She added: "At the end of Q1, on a one-year dollar basis, we expect inventory to increase approximately 30% to 35%, relative to last year. Looking further, we expect inventory growth to be relatively in line with sales growth in the second half of 2023."
Ms Frank said one issue had been a lack of inclination to discount stock to move inventory, explaining: "A lot of retailers are adverse to discounting like they used to – if they bought stock six months back it will end up in losses.
"Product was bought during times of higher freight rates, forex fluctuations and when raw materials, ingredients, production costs, components, fabric costs were all soaring, so the margin isn't there."
Lululemon, which had $1.4bn in inventory at the end of Q4, said it was increasing margins by a lower airfreight spend, which it said would be "down approximately 150 basis points versus 2022".
Ms Frank added: "In terms of inventory, we've been navigating the dynamic supply chain environment, and we did a number of core buys earlier to try and manage our airfreight expense.
"We also saw increased airfreight impacting our cost inventory balances. And then we also saw vendors, shipping later than historically, pivot to shipping more on time. So the team is still navigating and adjusting to that new reality.
"Our goal overall is to manage our inventory in line with our revenue growth, and I believe we'll be there over time."
She said markdowns last year were in line with 2019, and hoped 2023 would be similar. She added: "We do have the biggest opportunity in Q4, which will be offset somewhat by Q1 through Q3 markdowns. But that 2019 water line we view as a healthy level for us."
The biggest issue is money-in-the-pocket of consumers, said Ms Frank.
"Basically, until consumer sentiment increases and people have money to spend, especially on lower-end products, then global trade will remain low and slow. It's a global issue, at least in developed countries, and this is reflected in retail at the end of the chain.
"I don't know many retailers, at least that we deal with, which are sitting on huge excess stock. I think the talk of restocking mid-year is a bit of a nonsense, unless disposable income becomes available – which it can't, and won't."