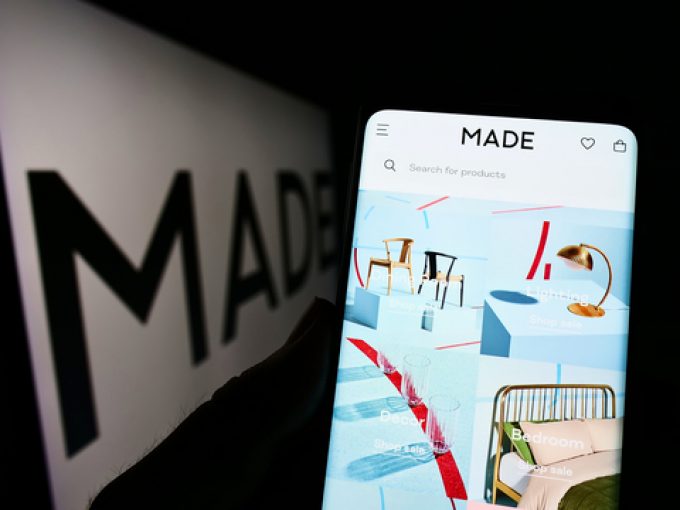 The logistics challenges of the past two years look likely to have forced the doors of yet another retailer to close.
Made.com, a UK digital furniture retailer, appears to have succumbed to "freight inflationary pressures" and looks set to close, despite a £775m ($896m) IPO just last year.
According to the FT, Covid-related supply chain snafus hit Made's just-in-time business model, which relied on it not holding inventory.
But it was forced to hold stock, resulting in higher warehouse and fulfilment costs which, along with softening demand, meant it had to discount items.
The retailer began to struggle, issuing a trading update in May with a new strategy. In its September 29 half-year results, it said: "The group took prompt action to clear excess stock through targeted discounting, reducing gross margin by 810 basis points (bps). Stock levels have reduced from £63m as at 31 December 2021, to £44m at end of H1 22 and are now closer aligned with forward demand, with further, but more moderated, discounting through Q3.
"Global freight inflationary pressures decreased gross margin by 730 bps versus H1 21," it added.
Fulfilment costs, which include additional logistics costs related to storing, warehousing and processing excess stock levels, rose year on year from £33.9m to £48m, accounting for 27% of revenue.
The company cancelled or "rephased" £58m-worth of stock commitments.
However, on 23 September, the Made.com board said it had initiated a formal sale process, inviting a "select number of parties to work towards firm offers" in order to "maximise value for shareholders".
But the board said yesterday that the parties were unable to meet the deadline, and that it may suspend its shares listed on the London Stock Exchange. This morning it added that it had taken the decision to "temporarily suspend new customer orders".
According to one source, when Made was initially seeking a forwarder, it offered payment terms of 120 days, and also wanted trade financing. It eventually switched its operations to Flexport in 2016, six years after it was founded. Flexport said Made had faced challenges with visibility and communications with multiple suppliers in Asia, which became harder as the company grew.
Made said at the time: "Our business requires us to work closely with suppliers to get new products to market quickly. With our logistics team based in the UK, it's critical to have full visibility at origin, which we get from Flexport."