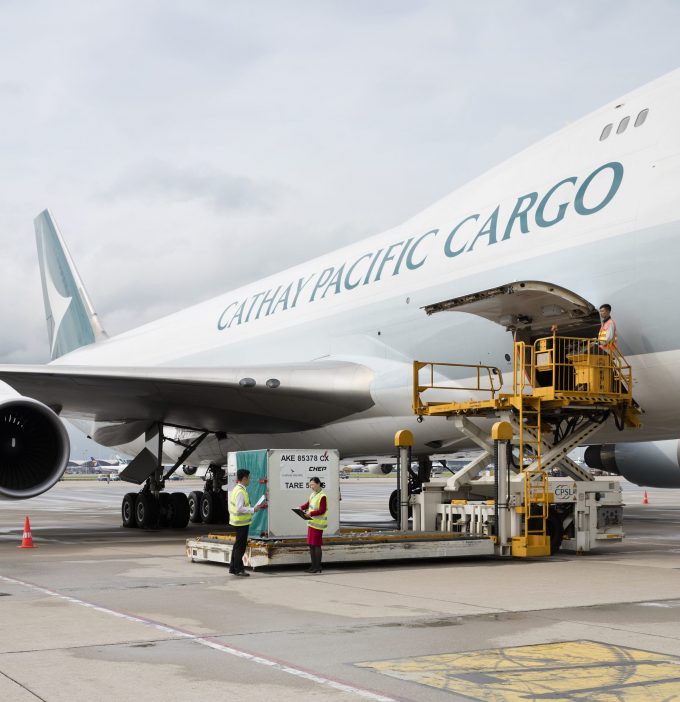 Hong Kong has eased its airline crew quarantine measures – a move that will allow Cathay Pacific to regain its full complement of cargo capacity.
In February, Hong Kong imposed a 14-day quarantine for locally based crew, forcing Cathay to cut 25% of its cargo capacity, and raising its monthly cash burn by some $50m.
But the government has now lifted the quarantine requirement for crew who are fully vaccinated – excluding those in the UK and South Africa.
There had been an exemption for flights arriving from Anchorage, which will remain, while crews flying in from Australia, New Zealand, Singapore, South Korea, Japan and Thailand will also no longer be subject to mandatory quarantine on return to Hong Kong. The changes were applicable from Friday.
"We welcome the government's announcement," said Cathay Pacific. "These changes enable us to increase our freighter and cargo-only passenger flight operations with immediate effect and gradually restore our full freighter schedule.
"We are reviewing crew resources for May and will announce our freighter schedule as soon as possible.
"We are acutely aware of the impact these measures have had on our partners and shippers, and we sincerely thank you for your patience and continued support during this difficult time. We look forward to restoring our full market presence as soon as possible."
The cut in capacity out of Hong Kong had pushed up rates, according to the TAC Index. Cathay said its most affected routes had been to Europe, the south-west Pacific and the Americas.