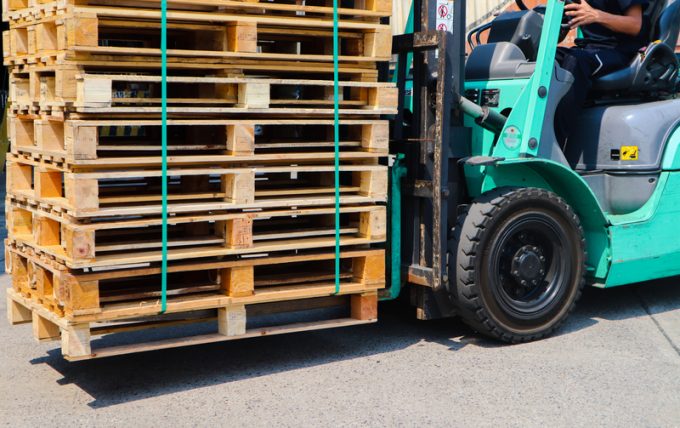 Pressure on UK companies to use compliant wooden packaging and pallets post-Brexit has relaxed, with a temporary easement in regulations.
Heat-treated wooden components will be allowed, temporarily, for the repair of pallets and packaging, so companies can raise their stocks of compliant wooden packaging material (WPM) before the end of the transition period on 31 December.
After Brexit, all WPM must be compliant with ISPM15, currently not a requirement in the internal EU market.
ISPM15 incorporates phytosanitary requirements, which mean pallets need heat treatment of 56ºC for 30 minutes to kill bugs and pests.
Some 100m pallets are used in trade between the UK and EU, and there has been concern that insufficient numbers of ISPM15-compliant pallets will be available. The industry has faced setbacks from a lack of kilns for the heat treatment, as well as Covid-19 adding delays.
The temporary rule helps avoid the need for the total retreatment of pallets after repair. It is only available to members of UK Wood Packaging Material Marking Programme and their approved sites, and is valid until 31 July 2021.
"We support this temporary addendum to the programme," said John Dye, president of the Timber Packaging & Pallet Confederation.
"It is a further step forward in our industry's preparations for Brexit, which will give companies the ability to repair pallets to ISPM15 standards more rapidly and moves our business further towards its compliance targets.
"Using heat-treated wood for repairs is also more energy efficient as it saves a significant amount of kilning capacity when compared to treating the whole of every repaired pallet. We also expect this measure will encourage an increase in repairs, which in turn will help towards government targets for reuse."
Companies wishing to take advantage of the easement change need to declare their intention by emailing the UK WPMMP secretary, who will update Forestry Commission inspectors and the relevant auditors. This will ensure the right traceability and plant health obligations continue to be met.