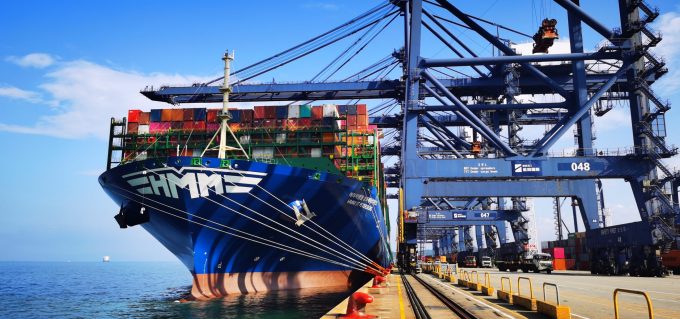 South Korean carrier HMM today reported its best-ever quarterly result: an operating profit of KW1.02trn ($903.4m) that followed a KW2bn operating loss the year before.
This came on revenues of KW2.4trn, up 85% on the KW1.3trn booked in the same period last year.
However, it noted that due to the IFRS 16 regulations, its net profit for the quarter was KW154.1bn, compared with a loss of KW65.bn last year.
"That is a paper loss without an impact on the actual cash flow of the company," it added.
HMM carried 950,000 teu in the first three months of the year, a 6.7% increase on Q1 20's 890,000 teu, and it warned customers that "supply chain woes" were likely to remain in place for the next few months, at least.
"Supply chain disruptions primarily caused by port congestions, the shortage of both vessel space and containers and increased cargo demand are not on course to be relieved in the short term," it said.
However, it is injecting capacity into its network: it has 120,000 teu of new containers on order with Chinese manufacturers, 42,000 teu of which has been delivered, with the remainder due by the end of July; and has three 16,000 teu vessels under construction, part of an order of eight, with five so far delivered.
The vessels are set to be deployed on THE Alliance's Asia-North Europe FE4 service.
HMM has also been one of the most active carriers in providing ad hoc "extra loader" sailings, largely to clear up a backlog of exports out of South Korea from major shippers such as LG and Samsung.
"Since August last year, to handle an upsurge in cargo demand, HMM has deployed a total of 24 extra-loader vessels, consisting of 18 to the Asia-North America trade, two to the Asia-North Europe trade, three to the Eastern Russia trade and one to the Korea-Vietnam route.
"HMM will continue to deal with market changes flexibly and will contribute to stabilising the logistics flow worldwide," it added.