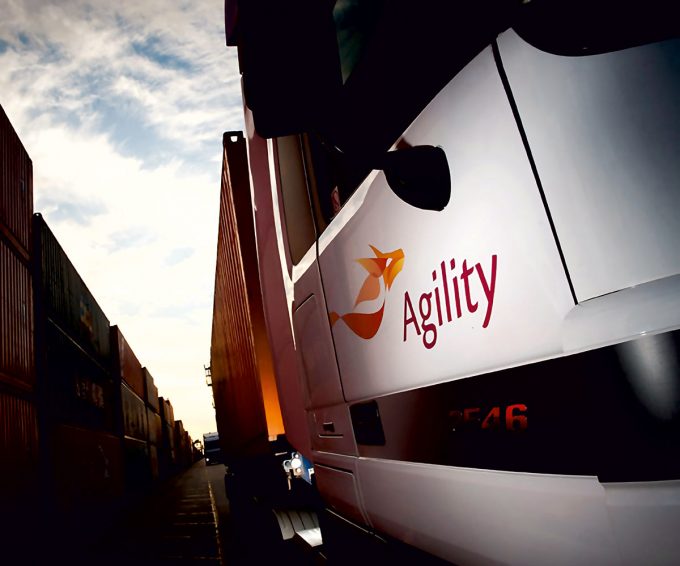 Agility, which is aligning itself in the 'digital' forwarder category, has announced a mixed set of results for its third quarter, as challenges in the freight forwarding industry hit its logistics division. 
Its Global Integrated Logistics (GIL) business saw ebitda fall 1% year on year to KWD7.8m ($25.6m), which, the company said, was down to increased operating expenses for new facilities and new digital investments. 
But the biggest surprise was a 15.8% fall in air freight tonnage – way beyond the industry average. IATA's year-to-date figure to the end of September is a 3.5% decline in freight tonne km. 
Agility said the decline was "a result of trade concerns and lower demand from customers across industries and geographies".   
However, this was partially offset by higher yields, in net revenue/ton, which rose 15.5%. Air freight net revenue fell just 2.8%, year on year.   
Ocean freight volumes fell 9.3%, but again, yields rose, by 13.7%, the biggest increases in the Americas and Europe, helping net revenues grow 3.2%. 
Agility said contract logistics had shown "healthy growth, mainly in the US, Australasia, India and Singapore, with the MEA region continuing to perform well", while project logistics "showed solid and increased growth". 
Overall, GIL's gross revenues for the third quarter were KWD285m, down 2.4%. Net revenue was 4% up, however, at KWD67.3m. The net revenue margin was 23.6%, versus 22.2% one year earlier. 
"Our Global Integrated Logistics business … was affected by challenging market conditions and trade war headwinds that have affected the industry as a whole," Tarek Sultan, Agility vice chairman and chief executive, said.  
"Even so, GIL is moving forward aggressively with its digitisation agenda to improve operational efficiency and drive a better customer experience." 
GIL, via its digital platform, Shipa, said it hoped to differentiate itself in the market, and to "enhance customer and supplier connectivity, create innovative complex customer solutions, increase the efficiency of its business processes, and enable comprehensive business insight". 
Mr Sultan added: "We continue to invest in technology-driven change and seek to be the digital leaders in our industry. Our Agility Ventures team is partnering with innovative start-ups that are reshaping the supply chain in areas ranging from green technologies to e-commerce.  
"We are also accelerating in-house development, acquisitions and partnerships to grow Shipa. We believe this is the key to differentiating Agility and positioning us for future growth." 
Agility's overall results were better, owing to solid growth in its Infrastructure division. Infrastructure ebitda rose 3.8% to KWD32.6m, with revenues up 13.4% to KWD119.7m.  
Overall, Agility saw net profit of KWD21.7m, up 8.4%. Ebitda grew 20.9% to KWD47.4m, and revenue rose 1.6% to KWD400.7m. 
For the nine months, net profit rose 7.9% to KWD63.6m, on revenues of KWD1.1bn, up 2.2%.