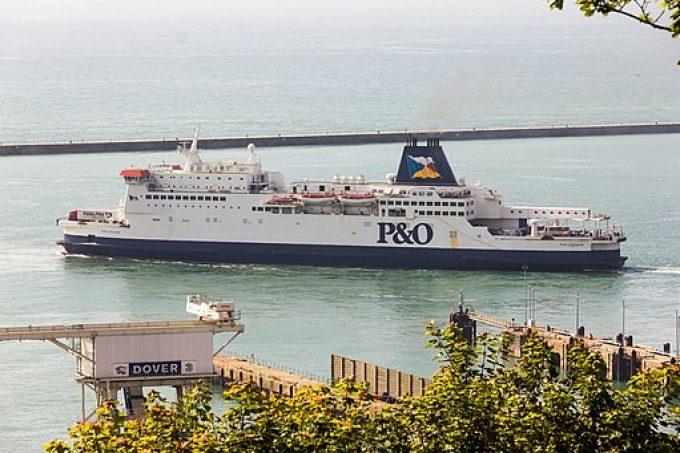 P&O Ferries is set to respond to the forthcoming arrival of Irish Ferries on the Dover-Calais route by deploying a fifth vessel.
The DP World-owned company today announced its ro-pax Pride of Burgundy vessel would return to the route in June.
It's a service the vessel operated for the best part of 26 years before P&O Ferries reduced capacity in response to the pandemic and the cessation of cross-Channel passenger traffic.
However, P&O Ferries said the Pride of Burgundy would be operated in freight-only mode when it begins sailing – it has a capacity for 120 trucks.
Last May, the vessel was taken out of service and laid-up at a Forth Ports berth in Leith, before being moved to the River Fal, in the south-west of the UK, where it is currently at anchor.
David Stretch, chief executive of P&O Ferries, said: "I am delighted to welcome a fifth ship back to our Dover-Calais fleet which will increase flexibility for customers and enable us to deliver a cost-effective freight service on the Channel as the economy returns to normal.
"Dover-Calais is a vital trade route both for the UK and EU economies, as well as the thousands of businesses which rely on our services, and we aim to return our market share back to where it belongs."
"My message to our freight customers is simple: P&O will do everything it can to continue being the brand you can trust to deliver your goods from beginning to end, with the aim of solving the most complex logistical challenges using our integrated ferry and logistics assets," he added.
The company noted that in 2019, its market share of cross-Channel freight volumes was over 50%, but this is likely to come under pressure when Irish Ferries joins the market in June with its Isle of Inishmore ferry.