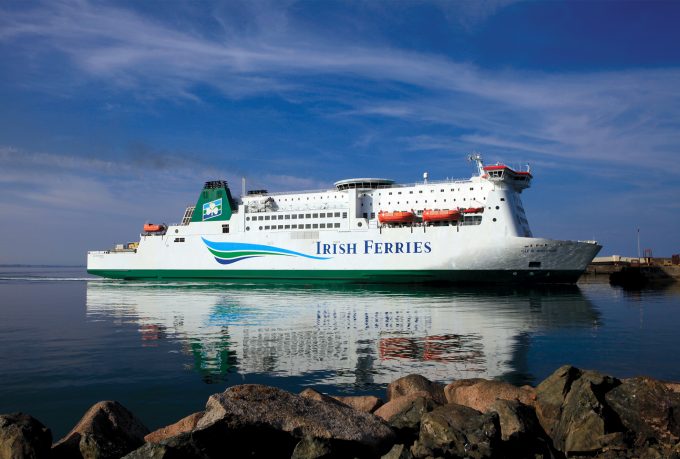 Shippers and hauliers using Dover-Calais ferry services will enjoy an expanded range of options after Irish Ferries announced it would begin operating a service in June.
The company, which operates Great Britain-Ireland and France-Ireland Irish Sea services, said it would move into the new market with the transfer of its Isle of Inishmore vessel, currently deployed on its Rosslare-Pembroke service.
It will be replaced on that service by the ro-ro passenger vessel Blue Star 1, chartered from Greek owner Attica.
And it said further vessel deployments "would be revealed in the coming months".
It suggested it would launch the new service as part of a drive to reignite interest in the UK landbridge as a route between continental Europe and Ireland – which was the favoured connection for many firms until the new border controls were introduced following Brexit.
Irish Ferries said: "This additional capacity on the Dover-Calais route will significantly strengthen the capacity and reliability of the landbridge for exporters and importers. Hauliers will now have one operator providing an inclusive service on the Dublin-Holyhead, Rosslare-Pembroke and Dover-Calais routes.
"This will allow exporters and importers easier, cheaper and quicker access to our European markets via the Common Transit Convention."
It will also be the first time since the closure of MyFerryLink in 2015 that cross-Channel shippers will have choice of three ferry operators, as well as Eurotunnel, on the route.
Doug Bannister, CEO of Port of Dover, said: "We are delighted to welcome Irish Ferries. This announcement gives the millions of customers across the UK and the Republic of Ireland, who value the intrinsic benefits of the shortest sea crossing to Europe, the prospect of even more choice.
"We believe the inclusive landbridge product will be popular with Irish exporters and will strengthen the just-in-time supply chain into the EU," he added.
And Jean-Marc Puissesseau, chairman of Port of Calais, added: "The commencement of the service emphasises the strategic position of the port of Calais in the trade between Ireland, the UK and the continent. It is a clear sign of confidence just a few weeks before the opening of the new port of Calais."
UK government figures show exports from the UK to the EU fell 41% year on year in January, a clear sign that post-Brexit regulations have dented trade.