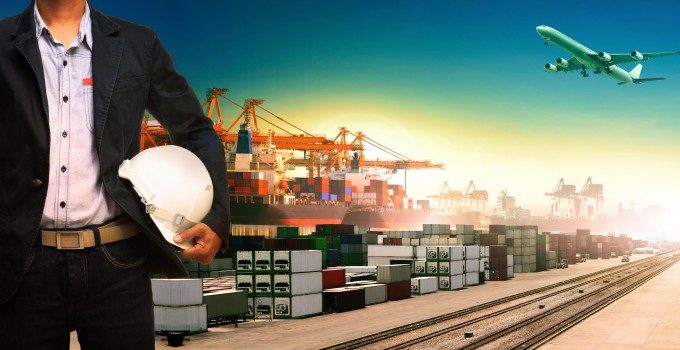 Peter Scholten, former commercial chief of Saudia Cargo, has become CEO of Fast Logistics Solutions (FLS) Group, taking him back to the forwarding industry where he began his career.
FLS was formed in January to create a better structure for the group of companies that includes Fast Forward Cargo, First Priority Cargo and Fast Forward Solutions. Headquartered in Dubai, with 15 offices and warehousing in the UAE, the sea and air freight group is also firmly focused on Africa, where it has 20 offices.
Mr Scholten took up his new role on February 1.
"My main focus will be on growing the group globally," he told The Loadstar. "FLS now has a large number of companies and we are growing – my job is to take it further and wider."
He said FLS was looking to expand further in Africa, particularly in landlocked parts of the continent. Its major African hubs currently consist of Dar es Salaam for sea freight and Lagos for air freight.
Mr Scholten left Saudia Cargo in January, after 19 years in the airline industry. "It's fantastic, really good to be back in forwarding," he said. "My career has come full circle – forwarding is where I started. And FLS is a great place to work – it's entrepreneurial and aggressive. It is all
falling into place."
FLS Group last year had revenues of $200m, and shifted 45,000 tons by air and 20,000 teu by sea. While it is looking to further expand in Africa, it also has three offices in India as well as one in Hong Kong and Guangzhou.
Last month, First Priority Cargo, which focuses on air freight in parts of Africa and ocean freight in the UAE, opened a 6,000sq metre warehouse facility at Aladdin Terminal – located between the three UAE ports, Port Rashid, Jebel Ali & Sharjah – the country's only custom-bonded dry port facility.
Fast Forward Cargo's air freight hub in Lagos connects with destinations in West Africa, while its sea freight hubs in Mombasa and Dar es Salaam send shipments on by road to landlocked parts of East Africa. Fast Forward Solutions, meanwhile, specialises in engineering, contracting and technology.
"We have a wide logistics portfolio, and one of the main reasons for forming the group structure was that people don't know all the companies are related," said Mr Scholten.
Saudia Cargo has yet to announce a replacement for Mr Scholten, whose former role is being covered in the interim by Rainer Mueller, director global sales support.