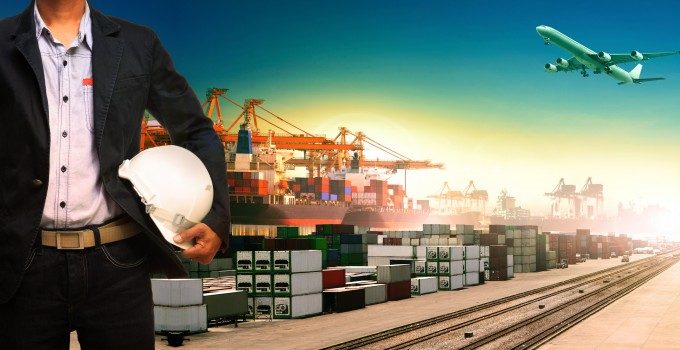 The merry-go-round in the ports and terminal sector has continued with the return of experienced container terminal executive Peter Ford to his native US market after he was appointed chief strategy officer for Ports America.
He departed his role as global chief operating officer for emerging UAE-based operator Gulftainer in March, and officially took up his new role at Ports America in July, where he will control the "enterprise-wide initiatives designed to take advantage of the scale that Ports America brings and prioritise and ensure execution of the initiatives that Ports America has as cornerstones of its strategy".
His prolonged experience internationally – he joined AP Moller Group in 1996 and was variously placed in roles in Jamaica, the US and the Netherlands, and prior to joining Gulftainer was chief executive at the APM Terminals-managed Omani transhipment hub of Salalah – which will be integral to Ports America's international expansion.
"As part of the Executive Leadership Team, I will provide my international expertise in running port business to provide guidance on the growth opportunities outside NAM and give perspectives on the competitive landscape," he told The Loadstar.
Ports America has some 43 stevedoring and terminal management operations across both large and smaller ports in the US, and was originally formed when finance house AIG acquired the P&O Ports US assets that were prevented from being transferred to DP World after it had purchased the British company in 2006, and further stakes were added to its portfolio after it bought a 30% stake in K Line's terminal business International Transportation Services last year.
"The first month has been a fantastic experience working with a company that wants to be the best at what they do and really bring more value to the supply chain," he added.
Mr Ford was instrumental in helping Gulftainer become the first Middle East-based operator break into the US market, after it won a 35-year concession to develop and manage the container facilities at Port Canaveral in Florida.
In the wake of his departure Gulftainer has appointed Fleming Dalgaard as its chief executive of its international operations. Mr Dalgaard previously held positions as managing director of DP World's Europe and Russia region and then as its senior vice president of strategy.
"Gulftainer has already established its credentials globally through its vast network, efficient infrastructure and extensive partnerships. There is tremendous potential for the organisation to grow its footprint and build value that will benefit the industry as well as local economies," Mr Dalgaard said.
Gulftainer has outlined a hugely ambitious expansion plan that has targeted tripling the siz of its business within a five-year timeframe.
Gulftainer managing director Richards said: "Gulftainer has set ambitious goals to strengthen our international operations by exploring opportunities and other growth drivers. Mr Dalgaard brings a wealth of experience that will add significant value to our expansion plans and ongoing operations."