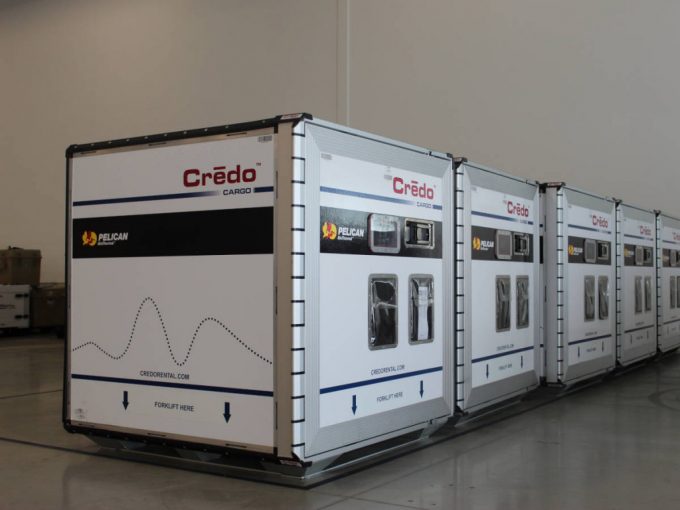 PelicanBioThermal and Nepal Flying Labs have won this year's Tiaca Air Cargo Sustainability Awards.
Pelican, which has developed a durable and reusable temperature-controlled shipping container, Crēdo, won the corporate prize and a one-year membership to the Tiaca Sustainability Strategic Partnership Programme, worth $10,000.
Nepal Flying Labs won the start-up category for its Drone Optimised Therapy System (DrOTS), which flies humanitarian cargo to remote locations in Nepal. It will receive a $10,000 prize.
BeOn IoT, an asset-tracking company, and Drone Delivery Canada were runners-up in the category, and received $2,500 each.
There were 23 applications for the awards in total.
"All participants presented innovative and diverse solutions advancing sustainability in the air cargo industry, including carbon and waste reduction, drones, humanitarian aid, packaging, ULDs, process efficiencies, people focus and Covid-19 relief," said Céline Hourcade, transition director and head of sustainability for Tiaca.
"In a year marked by a global pandemic which disrupted our industry, problem-solving and forward-thinking companies like Pelican BioThermal and Nepal Flying Labs bring hope that air cargo can come out of this crisis stronger and more resilient."
The winners were determined by a group of independent judges representing Tiaca's sustainability strategic partnership members, including sponsor Champ Cargosystems, Turkish Cargo, Transom, Brussels Airport and Flexport, as well as Tiaca's members.
"The coronavirus pandemic is perhaps the biggest challenge our industry has faced but it is also an opportunity for a new beginning," said Chris McDermott, chief executive of Champ. "Digitalisation, innovation and new technology are all elements that should be incorporated in our business plans and thinking to build a more sustainable future."
All the finalists presented their products at the online Air Cargo Forum on 2 December, with the winners announced yesterday at the closing event.