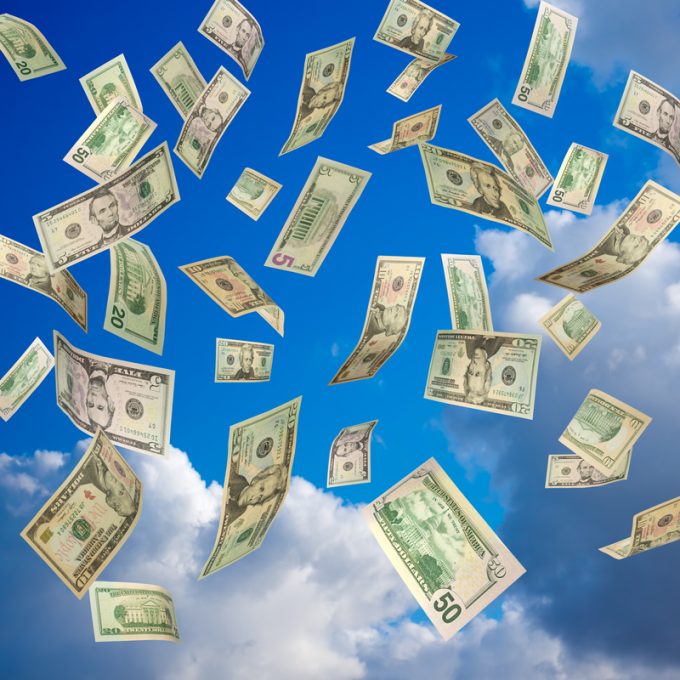 News today that PayCargo has secured a $125m series B investment from private equity firm Insight Partners has been overshadowed by the abrupt ending of its relationship with IATA's US arm, Cargo Network Services (CNS).
CNS said last week it had decided to "to sever its relationship with PayCargo, based on a lack of business compatibility principles".
But Eduardo Del Riego, PayCargo's chief executive, told The Loadstar: "We have a philosophical difference with the new president of CNS, Frédéric Leger.
"The view of PayCargo is that CNS cannot fulfil its role in the US as the advocate for the air cargo industry with a Geneva, Switzerland-based European president and no staff in the US.
"PayCargo's partnership with CNS enabled CNS's formerly North American-based team to provide valuable programmes that were, in part, funded by a substantial and growing PayCargo revenue share. Now more than ever, airlines and forwarders need more attention, better solutions, and specialised assistance, not less."
He added that despite the rift, there would be no negative impact on PayCargo's business.
"Short-term, we will re-deploy the funds PayCargo budgeted for CNS into programmes that benefit our partners."
The US air cargo industry has been taken aback by the decision, which according to one media report was made by IATA in Europe without consultation with the CNS advisory board in the US.
Not only are there no US staff, but the full-time role of president of CNS has been relegated to the sidelines and combined with the job of VP commercial products and services.
CNS was created following US airline deregulation to cover the domestic industry from antitrust concerns, allowing it to offer members the IATA CASS settlement system. Now, several observers have questioned whether CASS, operated by profit-hungry IATA, even has a future in the face of neutral payment systems.
So, does Mr Del Riego see a future for CASS – or will it be replaced?
"We would rather not comment on this, except to note that companies and products that do not evolve become irrelevant and perish.
"Clearly, if Sears Roebuck's management had it to do over, they would have found a way to work with Amazon. Again, we believe partnership and collaboration benefit all in the cargo ecosystem."
He added that PayCargo already offered a solution to the industry, and that the CNS break-up would not lead to a change in strategy.
"We have kiosks at four major airlines, we are integrated with the airlines, ship lines, railroads and, most importantly, we are neutral. Our payers drive us, and we work in partnership with our network of over 67,000 users to reduce their cost and improve their bottom line."
Attention today is on PayCargo's top line and how it will benefit from the new investment, which comes just nine months after the same PE firm injected $35m in a Series A round, supporting the company's international expansion.
"We will be continuing to invest heavily in tech development, based on the needs of our customers and how the industry is evolving. The last 18 months have shown an incredible demand for digital platforms. There will also be funds used to fuel our international team expansion."
The Series A investment helped PayCargo double its team and develop new products. The new money will be spent similarly, with "enhancements" to its current offerings appearing over the next few months. Geographically, PayCargo wants to shore up its north American base, but also grow across Europe, the Middle East and Asia.
"The first thing will be to expand our teams in these regions by recruiting the best talent. We will then be listening to the specific needs of our customers in these areas and expanding accordingly," said Mr Del Riego.
PayCargo already has offices in the Netherlands and Spain and hopes to replicate its North American success around the globe. It began making inroads into Europe by starting with transactions from the European branches of North American customers.
"As our business grows through a network effect of payers and vendors adding each other to the PayCargo system, we gain new European payers and vendors every day."
While PayCargo is undoubtedly growing, it still has a small marketshare.
"The most straightforward answer to market penetration is that, in North America, we handle less than 4% of logistics payments. PayCargo's electronic payment methods are displacing costly and inefficient checks and wires, and consequently, PayCargo has been doubling in size, year over year, for the past four years.
"Expansion has a multiplier effect in strengthening the network and attracting more payers and vendors to the platform."
Covid-19 has also helped, as it has with many digital businesses.
"Some of the biggest challenges the industry faced have been the most significant opportunities for PayCargo. The importance of transparency in the supply chain, contactless payments and rapid release of cargo have all been highlighted in the last year or so."
Growth has been significant – the company expects to see the number of transactions it processes grow by 250% between 2020 and 2021, which followed a doubling of growth between 2019 and 2020. It expects to process some $10bn-worth of freight-related payments this year, with "thousands of new users joining each month".
With increasing numbers of private equity firms looking at logistics and fintech, does PayCargo expect to see similar growth in competition?
"We have not seen anything specific in terms of direct competition, but do not take anything for granted. PayCargo has been successful by acknowledging that trade is changing rapidly across the world and that products and services must evolve accordingly.
"We welcome competition; however, our objective is simple – use technology, talented people and an open, collaborative approach to ensure that PayCargo is consistently recognised and selected as the logistics industry's preferred global payment platform."