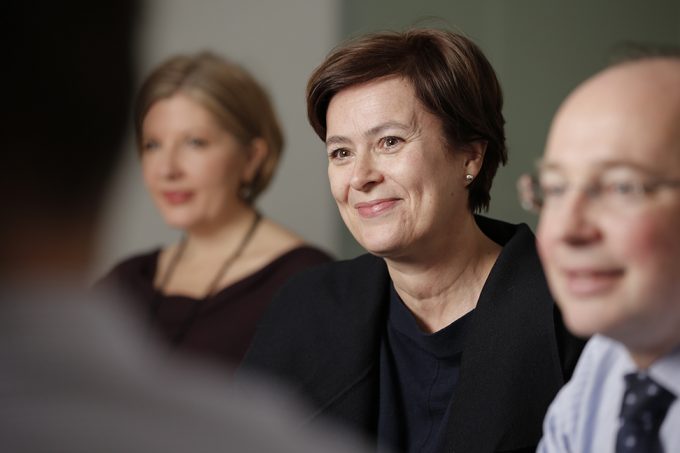 Online sales soared to new heights last year to £133bn, surpassing 2015's figure by 13.5%.
This, of course, is positive news for retailers and the wider logistics industry; however, it can put enormous pressure on the supply chain, particularly at peak times like Christmas.
With customers now demanding next- or same-day delivery, including weekends and bank holidays, the challenge lies in being able to process large volumes of goods at speed while minimising congestion on our already-busy roads. Nevertheless, it also opens up new and exciting opportunities for those responsible for parcel fulfilment.
There was a time in the very recent past when consumers would simply provide their home or work address when they ordered products online, but those days have gone. Consumers do not want deliveries turning up while they are out and they certainly don't want the inconvenience of having to go to the postal depot to collect a missed delivery. We are also seeing many companies now clamping down on personal deliveries to the office as it can take up valuable time and space.
As online orders increase, so too does the number of freight vehicles and congestion levels on the road. While additional contracts with retailers are welcome, simply increasing the number of lorries can lead to commercial problems including delayed deliveries caused by hold-ups on the roads.
One solution to congestion, while offering consumers a high level of service, is to create a network of pick-up points – or parcel shops – at convenience stores and newsagents. Instead of delivering to a home address or workplace, consumers can collect their parcel at a time and place to suit them.
At Pass My Parcel (PMP), we work with more than 3,500 retailers up and down the UK to provide click-and-collect delivery services for Amazon and a return service for ASOS. As these shops are usually open seven days a week, from early morning to late in the evening, people can pick parcel up at a time to suit them. This is particularly useful for people living in city centre apartments who do not usually have a 'safe place' like a private porch to leave a parcel. Other new PMP clients include The Wine Society (click and collect) and French Connection (returns), which have recognised the need for flexible delivery options for customers, and we're continuing discussions with new brands all the time.
When we established the company in 2014, our aim was to make the delivery model as fast and efficient as possible. Being owned by news wholesaler Smiths News meant we already had a distribution network in place – just as newspapers and magazines arrive early in the morning, so too do the parcels, even if they were ordered at 9pm the previous evening.
By introducing greater flexibility into the supply chain, parcel delivery firms can also play their part in easing congestion. Rather than delivering to individual addresses, where there is a greater chance of the customer being out, companies like Pass My Parcel can handle large consignments in one drop-off. It also enables us to avoid rush hour traffic as well as London's costly congestion charges and allows us to pass the cost savings onto our clients.
And if developments in online retail continue at the pace we have seen, there is no doubt that we will see more revolutionary methods of delivery. Amazon has already launched a drone service and Cambridge-based Mole Solutions has developed an underground freight pipeline that can run 24 hours a day, seven days a week. While these innovations may well take more vehicles off the road, logistics firms will still play a central role in parcel fulfilment – and it is a challenge many will relish.
This is a guest post by Louise Ryan, strategy and business development director at Pass My Parcel