SmartKargo, a cloud-based air cargo software provider, has signed a deal with Oman Air to provide IT for its cargo sales and operations.
The contract, starting in June, will help Oman Air leverage its joint-venture agreement with Cargolux to develop Muscat as a logistics hub.
The carrier, which has 40 aircraft, including 787s, needed a "rapid deployment of an industry standard solution, without having to spend on infrastructure", said Mahfood SAl Harthy, Oman's chief officer sales.
The provider offers tools for managing warehouse and ramp operations, accessible from any internet-enabled device and, through its  "born on the cloud" system, every partner in the Oman Air cargo chain will have instant access to shipment information.
SmartKargo, boasting customers including Norwegian, Hawaiian and Spicejet, claims its system is unique.
"Ours is an out-of-the box cloud solution," CEO Milind Tavshikar told The Loadstar, during the Air Cargo India event this week. "It is not a custom project for one customer.
"Because it was born in the cloud we don't have to reintegrate, and the total cost of ownership is way cheaper that a custom-developed system. The customer pays per use and for the implementation and any changes they require, but not for the original design. That was our investment."
Integrating the system is very quick – taking just six weeks in the case of Spicejet.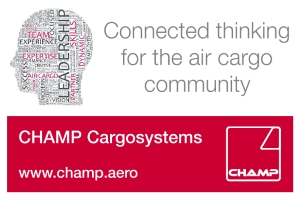 Mr Tavshikar conceded that the overall costs "might be comparable" with other systems, but that there was no upfront cost. "And the cost is proportionate to your business levels. You don't have to risk the capital and then fail," he said.
The air cargo IT market is becoming increasingly competitive, and SmartKargo's entry has not pleased all, with one rival saying the company's market presence was becoming "annoying". However, another rival said the company was refreshingly  "disruptive" and a good way out from the legacy IT systems.
The various options in the market are  hard to analyse, with some IT companies claiming to use cloud technology, but not using the Microsoft platform, which Mr Tavshikar claims has the "highest level of security certificates and audits".
He added: "It is very secure and allows customers to connect with each other. The infrastructure the cloud provides today is more robust than any airlines' inhouse data centre."
Oman Air had previously worked with Mercator for its cargo business.