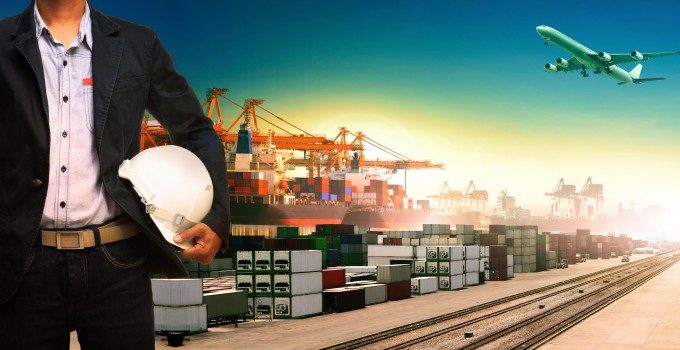 Kerry Logistics is hoping to boost efficiency and improve the traceability of shipping documents via a new blockchain platform.
Together with partners CargoSmart and Deloitte, Kerry conducted proof-of-concept on the system in December, which is aimed at improving interoperability between carriers and forwarders and is compatible with different distributed ledger technology (DLT) and multiple cloud networks.
However, there is increasing scrutiny and questions being raised on blockchain's true value to supply chains.
A survey conducted last year by Deloitte itself found that 39% of those in logistics thought the buzz surrounding blockchain's potential was "wildly overhyped".
And the JOC quoted a veteran shipping executive who warned the industry not to get too carried away with DLT and, instead, focus on improving data.
But Wilson Lee, group director of information technology at Kerry, said he was pleased with the development.
"Distributed ledger is a technology that could simplify the complicated transactions in logistics operations," he said. "Blockchain is more than cryptocurrency, it is the future of logistics, especially when internet of things applications are put to use.
"Kerry Logistics sees it as the solution for ultimate supply chain optimisation and is trying all means to be in the vanguard of this revolution."
Mr Lee's opposite number at Deloitte, Paul Sin, described the complications surrounding documentation transfer as in need of fixing. But he noted that while this new blockchain platform would not be not the end of the matter, it was the first step in transforming the industry.
"In addition to facilitating document coordination, DLT speeds up approvals, provides updated and secure data for informed decisions and offers a source of truth," he said.
"We therefore expect even greater benefits from DLT applications for shippers, forwarders, carriers, and other players at large in the future."