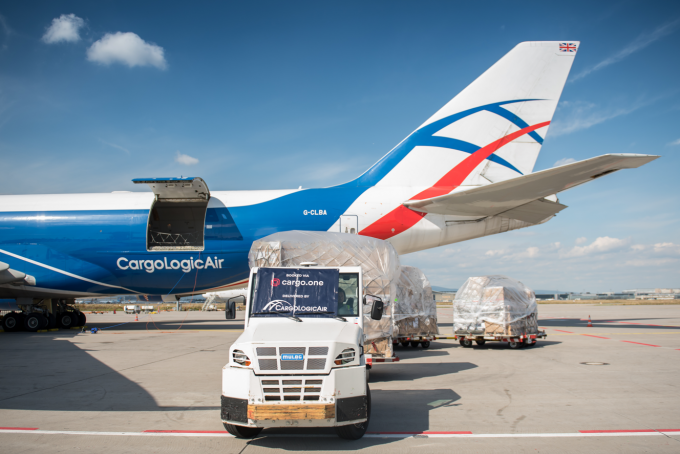 Forwarders can now book flights with AirBridgeCargo Airlines (ABC) and Cargologicair (CLA) using the cargo.one airline booking platform. 
The carriers now have real-time capacity available for digital bookings, with instant confirmation. The airlines join the Lufthansa Group and Finnair on the platform. 
The move online took just 12 weeks. Cargo.one reached agreement with the all-cargo carriers at Air Cargo Europe in Munich in June. 
Customers are impressed, claimed Jonathan Celetaria, ABC's sales director Europe. "The customer feedback has been extremely positive so far due to the speed, ease and transparency they gain by comparing and booking our capacities on cargo.one. For us, it's a game-changer and I'm excited to explore the whole potential of this partnership to deliver the best possible customer experience." 
Forwarders can register and use cargo.one free of charge. It allows them to search, compare and book with the click of a button and instant confirmation. ABC and CLA are the first freighter-only operators on the platform. 
The first booking was made by Agility's airfreight export department in Frankfurt. Assistant manager Jan Riksen said that the "platform makes it easy for me to access AirBridge's large freighter capacities, to see all applicable rates and to make the booking with a click of a button and with instant confirmation. This helps me to not only find the best offers for my customers but also to save valuable time in the process". 
His colleague Alper Dogan added: "Several airlines with applicable rates appear. The great thing is, that all offers that are being displayed have available capacity for my shipment and the rate is bookable.
"By entering an existing AirBridgeCargo air waybill and clicking the "book now" button, the booking was placed, confirmed and added to the cargo.one tracking hub, where we can follow the shipment status until delivery in PVG.
"Looking at the cargo.one tracking hub now, we can see that the shipment has been received at the airport in FRA and is waiting to be loaded today, on P3412, departing for SVO tomorrow." 
Andrey Andreev, vice-president Europe for ABC said the move online was "essential for air cargo players if they want to embrace new sales channels and expand their customer base". 
He added that it was "a truly seamless experience, fully transparent for our customers from search to booking in under a minute". 
Meanwhile, Cebu Pacific has strengthened its partnership with SmartKargo for real-time management of the carrier's air cargo operations. Customers get real-time shipment information via mobile apps, while the carrier can provide e-airway bills, easy booking capabilities, simplified pricing; capacity management and integrated cargo revenue accounting. It also facilitates e-commerce shipments, claimed SmartKargo.