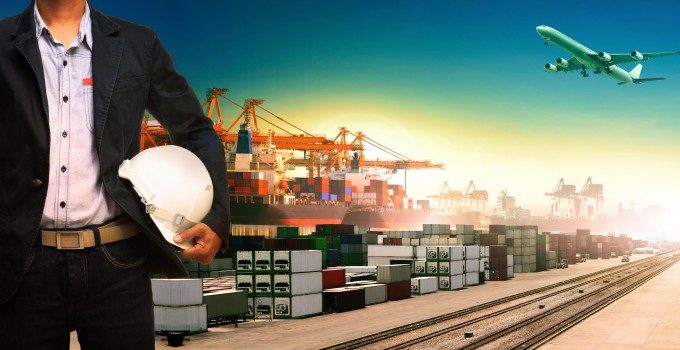 Forwarders have failed to add value to oil and gas shippers, while the high costs of exploration and shifting locations mean there are good opportunities for the air freight industry, delegates at the Caspian Air Cargo Summit in Baku heard yesterday. However, it is crucial that carriers and forwarders listen to customer requirements.
In a now familiar refrain, Bas Vorstenbosch, regional logistics manager for Eurasia and Middle East for oil company supplier Halliburton, said that airlines were not talking to their ultimate customers enough. "How do you know what we want?" he said. "How important is air freight for Halliburton? Very. But no one even knows what a PSL [product service line] is. Our key values are speed, reliability, visibility and economics."
And he lambasted the forwarding industry for failing to add value. "Six years ago we had forwarders – but there was no visibility. There were ineffective processes and we were dependent on forwarders with mediocre services. They wasted time and money with outdated methods."
He explained that – along with many other shippers – Halliburton had taken its supply chain in-house and changed its flows.
"Six years ago, we moved cargo all over the place – we had no clue. Then we realised we had three options – to outsource it, to fix the forwarders, or to create our own destiny with control of strategic movements."
He showed how in one year a Sperry Drilling tool spent 120 days in transit, 120 days working and 120 days in repair. "So we thought, what could we do to reduce that logistics cycle? We have now made a 20% improvement in that, saving  $330m. We looked at consolidating freight ourselves. The forwarders weren't interested, so we built our own network. We now have a 14.8% cycle time improvement, and a 15% air improvement."
He added that Halliburton still required a forwarder for Customs clearance. "I did ask why we need a forwarder – I can type airway bills. But shipments can still get stuck at an airport for 25 days."
Some logging tools can contain radioactive elements, so logistics companies need to understand shipment requirements. "You think lithium batteries are difficult – it's even harder for us."
And there are plenty of opportunities for the air freight industry, which heard more than once what a useful mode it was for this sector.
"The oil and gas industry is good," said Michael Grant, group oil and gas director for Chapman Freeborn. "It expands each year, with resources being harder to reach. Air freight is the last resort of oil and gas companies, which are surprisingly frugal. Drilling is the main driver of air freight. One well takes 90 days to drill and if something breaks, it has to go by air as it costs about $1m each day that drilling is stopped. The companies can't afford to dither."
The majority of the business is through charters, with much of the shipments for rental and subsea equipment requiring ramp-loading aircraft. But, said Mr Grant, the part needed maybe as simple as a nut. "The opportunities are massive, but one of the biggest problems is the lack of capacity in the right place at the right time."
Houston is one of the largest air freight destinations – last year Chapman Freeborn organised some 70 747F charters there – while Singapore and Malaysia are the rental equipment and overhaul hubs. And while West Africa is generally recognised as a strong point for oil and gas, oil companies have now moved to East Africa, where there is development in Sudan, Ethiopia, Kenya, Tanzania and Mozambique, with large fields found in 2012 in the last two in particular.
Mark Mozur, senior consultant at Gaffney, Cline & Associates, a consultancy for the petroleum sector, said there were still challenges for air freight. "Fields are not normally found near passenger airports. You move it relatively quickly from A to B, but goods can get locked as they can't get through Customs.
"It's a big dilemma. Air freight is great, but it's the whole nine yards that counts. It is just one element in an overall chain," He added, pointing to documentation, Customs, transit and onward movement as key requirements.
Mr Mozur said that surcharges were also a challenge for the shippers. "We dream that one day we will get an all-in rate," he said.
However, with an irony that won't go unnoticed by airlines, he noted that oil companies often asked for a fixed fuel surcharge – "even though they are triggering [the volatility]."
Halliburton's Mr Vorstenbosch ended with a list of tips for logistics companies that wanted to do business in the oil sector. "Know your customer; don't be shy to ask questions; don't use a sales pitch; think outside the box – what makes you special?; find out what service standards are important for the shipper; tell the shipper what innovation to expect; and find out how you can improve reliability.
"Everyone talks about money – and yes, it's part of the game, but it's also about reliability. You don't know what's important for us."