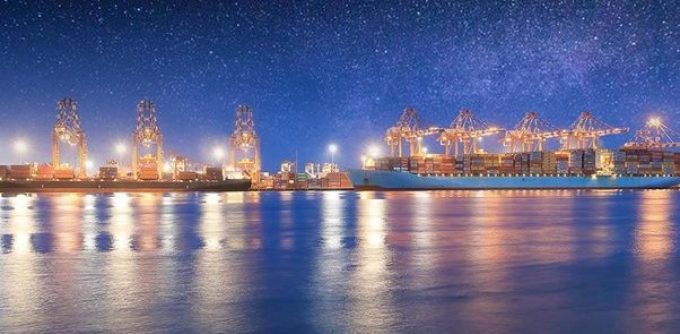 With transport companies in Sri Lanka hit hard by large-scale fuel stockouts – in the latest sign of a worsening economic crisis facing the island nation – Colombo Port is facing major truckload service disruptions.
This could put further pressure on container lines already experiencing record-low schedule reliability as Colombo is the key transhipment hub for South Asia.
"Colombo terminals are seeing serious container build-ups due to the shortage of trucks," a shipping line official in Colombo told The Loadstar.
"Everything is just so challenging, with fewer container trucks and very high transport rates," he added.
According to local industry sources, container transport service providers have substantially scaled down truck deployments, disrupting Colombo's inter-terminal transfers critical to transhipment loads.
"The truck shortage is already leading to containers missing scheduled vessel connections," the liner official noted.
Long queues of vehicles outside fuel stations are a common sight across Sri Lanka, currently seeing scorching heat, during which two 70-year-old men died yesterday.
"Shipments are moving, but not as planned," a Cochin-based freight forwarder told The Loadstar. "Some mainline carriers were already skipping Colombo owing to their late arrivals, and we could now see more such omissions."
Cargo interests in Colombo had been struggling to secure release of import cargo in a timely fashion due to the foreign exchange crunch plaguing Sri Lanka.
A sharp depreciation of the Sri Lankan rupee against the US dollar had, in large part, contributed to the tightening foreign exchange market, worsening the pandemic-induced downturn in Sri Lanka's mainstay tourism industry.
"The Sri Lankan economy has been under constant stress ever since the onset of the pandemic, as it crippled tourism, one of the highest dollar-earning sectors of the island," Sanjay Bhatia, co-founder of Mumbai-based digital forwarder Freightwalla, told The Loadstar.
"The for-ex crunch of Sri Lanka is adding to our supply chain crises that can disrupt the movement of containers between Indian ports and Sri Lankan terminals, impacting exporters and importers in the country," he added.
Mr Bhatia noted that Colombo's cargo slowdown was also adding to the shortage of empties for Indian shippers, as it inevitably affects the container turnaround cycle between India and Sri Lanka.
"Sri Lanka is a transhipment port, and it will not be easy for Indian shippers to opt for alternate routes as those may not be feasible for international trade," he explained.
A significant portion of container movement to and from South India is historically relayed over Colombo and, to a lesser extent, via other hub ports like Singapore and Port Klang, due to limited direct long-haul connectivity at home ports.