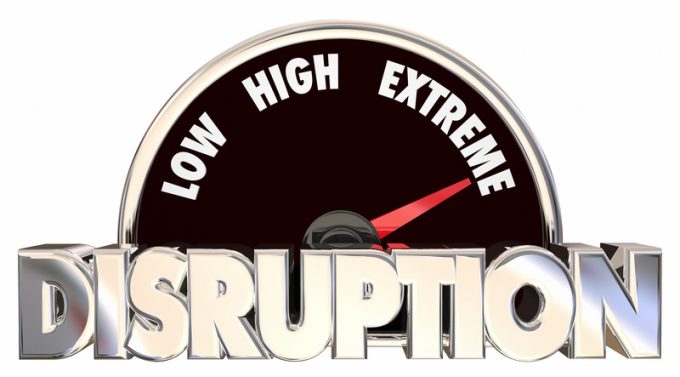 The UK's National Audit Office has warned of "widespread disruption" after 1 January.
In a damning report on readiness for the end of the Brexit transition period, it acknowledges that some progress has been made, but it adds "timetables are tight", Covid-19 has "exacerbated delays" and "significant risks remain".
"There is little time for ports and other third parties to integrate their systems and processes with new or changed government systems, and contingency plans may need to be invoked for some elements." it says.
"In part, as a result of the delays caused by Covid-19, there is limited time to test individual elements and resolve any emerging issues, ensure elements operate together, familiarise users with them in advance and little or no contingency time in the event of any delays.
"Even if government makes further progress with its preparations, there is still likely to be significant disruption at the border from 1 January, as traders will be unprepared for new EU border controls which will require additional administration and checks."
Northern Ireland looks to be particularly affected, with the protocol still needing to be implemented – and it says: "Due to the scale and complexity of the changes, the lack of time and the impact of ongoing negotiations, there is a very high risk it may not be implemented in time."
The NAO added: "The government has left itself little time to mobilise its new Trader Support Service (TSS), in which it has announced it is investing £200m, to reduce the burden on traders moving goods to Northern Ireland and to help them prepare."
And it blamed the government: "Some of this uncertainty could have been avoided and better preparations made, had the government addressed sooner issues such as the need for an increase in the number of customs agents to support traders."
Robert Keen, director general of BIFA, agreed with the report and said: "BIFA acknowledges that, of late, the government has increasingly been putting in place coping responses where it can. How effective they will be remains to be seen.
"With less than two months to go, BIFA members are still waiting for the government to provide complete information and clarity on the processes by which cross-border trade will be conducted at the end of the year, the systems that will underpin those processes and assurance that those systems, which have yet to be tested, will actually work and be able to do what is necessary.
"Having had their businesses affected badly by the effects of the pandemic, we really do continue to wonder whether [our members] and the clients they serve will have the capacity to increase readiness for a sharp change in trading practices and conditions."
Some observers have suggested businesses would look to re-route goods to lower-volume ports to avoid congestion. But Stefan Tärneberg, director of solution consulting at BluJay Solutions warned: "Rerouting is not a viable solution for everyone.
"Fresh flowers from the Netherlands or fruit from the Mediterranean won't survive the long journey. It also costs more in fuel miles, not ideal for those with heavy shipments. But for those determined to keep up standards, sharing containers or collaborating with suppliers on route-finding will make post-Brexit shipping far more resilient and flexible."
Today The Loadstar reports on how some businesses are preparing for Brexit.