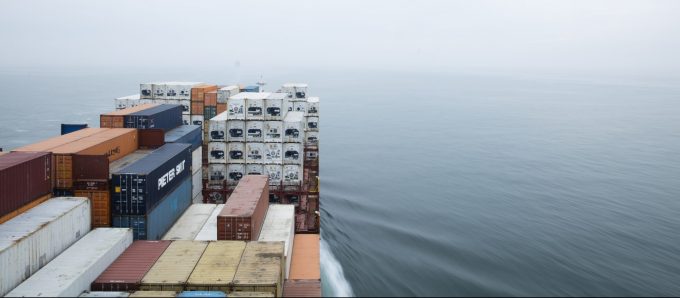 Emerging feedership owner MPC Capital has bought three secondhand panamax container vessels as it looks to expand into larger box ship markets.
The combined price tag for the vessels was $42m, acquired on behalf of an "international investor".
MPC said the deal meant it was shifting its focus to larger container vessels, as well as moving into bulker and tanker vessel ownership.
"Following the successful launch of MPC Container Ships  last year, focusing on feeder container vessels, MPC Capital Group is asserting its role as a leading specialist for sourcing, financing and managing maritime assets."
It added that MPC Capital planned "to further expand its business with managed accounts in order to meet increasing investor demand for attractive maritime assets".
The latest acquisition means the company has spent more than $110m on "nine single and multi-asset deals", most of which are managed by two subsidiaries: Ahrenkiel Steamship looks after technical operations; and Contchart runs commercial chartering.
MPC Capital last year listed its feeder shipowning subsidiary, MPC Container Ships, on the Norwegian Stock Exchange and this year posted a six-month net profit of $2.3m.
In a relatively short space of time it has built up a fleet of some 69 secondhand vessels, targeting the smaller vessel segment as ship operators have almost completely stopped ordering that vessel size. Its fleet is worth around $614.9m, according to vesselsvalue.com.
However, today the firm indicated it was looking to expand well beyond that sector.
"As of 30 June 2018, MPC Capital has €5.2bn in assets under management. For the first time over half of this amount is attributable to business with institutional investors, underpinning the successful transformation of MPC Capital's business model towards institutional clients.
"Shipping assets today make up 44 % (€2.3bn) of all real assets managed by MPC Capital Group," it said.