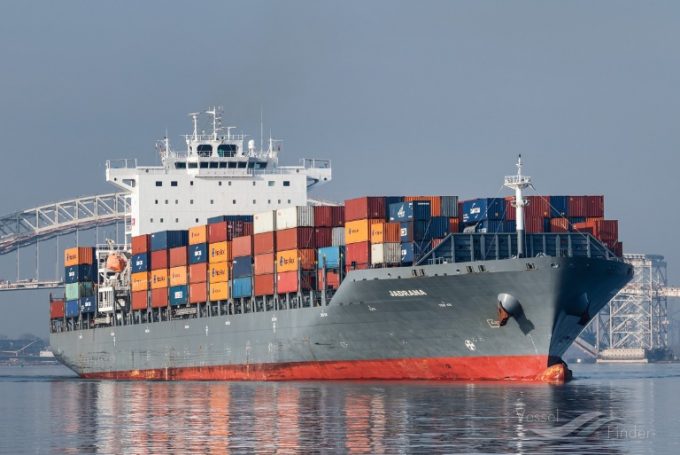 In the latest move that sees a major shipper taking greater control of its supply chain, German discount retailer Lidl has chartered three panamax containerships
And reportedly it has bought another, as it prepares to launch a standalone Asia-Europe service this year.
According to Alphaliner, Europe's largest supermarket group has gone one step further than other major shippers, however. It has set up its own shipping line – Tailwind Shipping – to operate the vessels.
Alphaliner said: "Big brands such as Amazon, Costco, Home Depot, IKEA and Walmart have organised shipments on their own, but typically used the services of third-party vessel operators, such as BBC Chartering, G2 Ocean, Pasha Hawaii or Saga Welco."
In contrast, Tailwind Shipping has secured the 4,957 teu sister ships Wiking and Jadrana and the 3,868 teu Merkur Ocean­ on charter deals Alphaliner believes are for 24 months.
According to vesselsvalue.com data, the Wiking concluded a one-year charter at $35,750 a day with CMA CGM at the beginning of March and is currently at anchor off the Senegalese port of Dakar. And the Merkur Ocean­ is on a five-year charter to CMA CGM for an unknown daily rate that was due to last until April 2025.
Alphaliner said Tailwind had bought the 5,500 teu Talassa, which, according to vesselsvalue.com, is on charter to Wan Hai Lines until the end of this month for $26,500 a day.
At the moment it is unclear when the four ships will form the Lidl shipping fleet, but "considering their current charters will end in spring or summer, a delivery to Tailwind at around this time of the year would make sense", Alphaliner said.
It added: "Lidl's move into ship operations comes at a time that sees a number of high street and online retailers move to take back control of their shipments. Cargo owners have repeatedly accused the established shipping lines of profiteering from supply chain problems through astronomical freight rates. At the same time, shippers complain about persistent space shortage and poor service quality.
"Tailwind has not yet disclosed where it intends to deploy its tonnage, but, given Lidl's retail footprint, the Far East-Europe corridor appears the most likely," Alphaliner said.