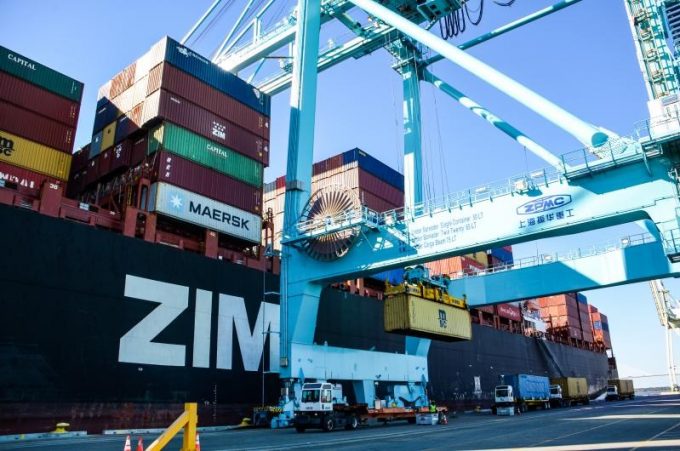 Greek container ship owner Danaos will have close to zero debts and no significant capital or refinancing needs up to 2027 following the company's third quarter results which recorded the operator's sale of Zim shares in the same period.
As a result of the re-scheduling of its debt the company will see another 30 ships, 45 in total, join its debt-free fleet, more than half of its 71 ships.
In re-financing its debt with Citi and Alpha Banks the company will have, what it calls a "five-year runway" in which none of its debt will mature.
The $437.75m debt, including a £382.5m revolving credit facility with Citi and a $55.25m term loan with Alpha will be paid in 20 quarterly instalments of $11.25m to Citi concluding with a $157.5m final payment on maturity. The term loan will be repaid in 20 quarterly payments of $1.875m with a final payment of $17.75m.
The sale of the company's 5.86m shares in Zim brought in $161.3m resulting in cash or cash-equivalent standing at $556.3m as of 30 September.
Third-quarter operating revenues were up 32.7% year-on-year to $260m and 56.1% in the first nine months of the year to $474.5m, compared to the same period in 2021.
The company reported contracted revenues at $2.3bn as of 30 September with "remaining average contracted charter duration was 3.5 years".
Danaos CEO John Coustas noted that there had been a "retreat" of the container shipping market from the recent very high levels, but added that the sector remains above the 2019 levels.
He went on to say that failing demand, high inflation, declining global GDP and the conflict in Ukraine which has led to an energy price spike were all contributing factors to the market decline.
"The drop in demand for containerised freight has also significantly reduced vessel demand from opportunistic market participants, who were aggressively contracting smaller vessels or extra loaders which were used during the peak of demand last year.
"This has led to a significant correction in the sub-3,000 teu segment as charterers are on the sidelines waiting for the market to drop before they commit a vessel," added Mr Coustas.
He went on to say that charter periods for smaller vessels had reduced to as little as six months as charterers hold back, also waiting to see how the new Carbon Intensity Indicator rules impact the sector.
Nevertheless, "Danaos is well-insulated from the current market environment and achieved record operating profit in the third quarter of 2022. Our commercial efforts earlier this year resulted in a number of new vessel fixtures for our vessels, and we ended the quarter with a multi-year backlog of $2.3bn in contracted revenue," concluded Mr Coustas.