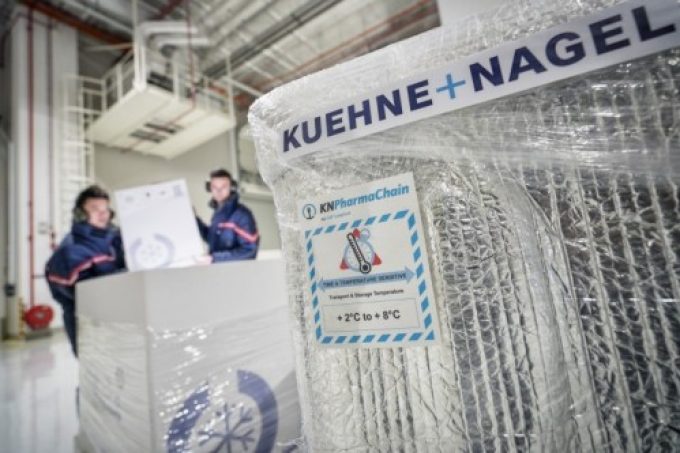 IATA's Centre of Excellence for Independent Validators (CEIV) programme continues to be a popular way of manifesting a company's commitment to pharmaceutical transport. 
The list of companies and tradelanes gaining certification, or renewing it, grows ever longer, keeping air freight, it hopes, a step ahead of an ever-hungry and reliable sea freight offering. 
AirBridgeCargo said today it had re-certified its operations at its Moscow Shereyetmevo hub, and claimed CEIV had brought in more pharma traffic. 
"Three years ago we became the first airline in Russia to get IATA CEIV Pharma certification, which served as a trigger for further dynamic development of our dedicated 'abc pharma' product," said Fedor Novikov, deputy general director, special products. 
"Not only have we managed to achieve a more than 20% uptick of pharma shipments for the first eight months of 2019, and leveraged around 22,500 tonnes of pharmaceutical products, but we have significantly improved our service quality by following the path of digitalisation to achieve higher pharmaceutical handling excellence". 
Last month Turkish also renewed its certification, while Menzies revealed it was about to receive it in its Amsterdam station, before moving on to Australia. 
When CEIV was first launched, much of the industry was sceptical, asking if it was simply a marketing tool or a revenue stream for IATA. While both of those are true, it is also seen as a benefit to companies in terms of both training and resulting abilities. 
And customers like it. At a conference this year, head of pharma at Kuehne + Nagel David Cunniffe said that when K+N selected transport providers it looked to certification from industry bodies to ensure standardised practices. 
"For instance, it is about selecting airlines that can handle pharmaceuticals, so we look for those that have received IATA's CEIV certification," he said. "The shipments we are typically transporting by air are valued at anywhere between $3m and $10m, so we cannot afford any deviation in temperatures." 
There are, of course, other validations of pharma abilities, such as GDP. And there will always be suspicions of an expensive programme, run by IATA, which may not have the trust of the industry. (Those suspicions are not, perhaps, helped by a rather odd section on IATA's website suggesting "read some of our endorsement letters", which turn out to be worded the same – because you can also download a pre-written, IATA-promoting letter to send to the association.) 
However, it cannot be denied that the programme has been successful, both for IATA and those that certify.