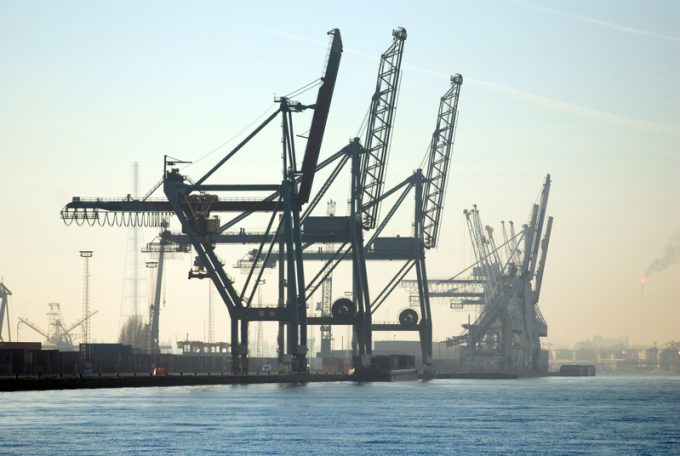 Container rates across main and secondary tradelanes are exploding, with no hope of any easing of the pain for ocean freight shippers in the coming weeks, or possibly even months.
Today's Shanghai Containerized Freight Index (SCFI) comprehensive index value has doubled since May, with several tradelane components recording gains in spot rates in excess of 100%.
This week saw another 9% increase in the SCFI for rates from Asia to North Europe, to $1,246 per teu, and in further bad news for shippers, carriers are now busily preparing further rounds of FAK rate increases for this month and next.
Rates for Mediterranean ports, as recorded by the SCFI, edged up by just under 3%, to $1,365 per teu.
The only cloud on the horizon for carriers is the impact on demand from new lockdowns in Europe, with many retailers shut for weeks, possibly causing some orders from Asia to be paused or cancelled.
CMA CGM has upped its minimum FAK rate for North Europe to $2,650 per 40ft high-cube, effective 7 November, however several shippers have told The Loadstar they are already paying much higher rates to carriers for prompt container availability and to guarantee shipment.
The SCFI index for North Europe is some 70% higher than on 1 May, and continues its upward trajectory, Normally at this time of year carriers would be trading in the slack season and face a downward pressure on rates.
And shippers have already been advised of fresh FAK increases from 1 December with, for example, Hapag-Lloyd upping its 40ft high-cube base rate, including fuel surcharge for North Europe (excluding the UK), to $3,020.
Moreover, UK shippers are being asked to pay carriers at least another $300 per box on top of a port congestion surcharge.
Indeed, this week Hapag-Lloyd advised its customers that it would apply a $175 per teu congestion surcharge from 15 November on all cargo destined for the three biggest UK box ports of Felixstowe, Southampton and London Gateway.
Meanwhile, on the transpacific tradelane, the SCFI recorded a modest $22 increase for spot rates to the US west coast to $3,871 per 40ft. For US east coast ports there was a $24 increase in the spot rate to $4,665 per 40ft.
Spot rates to the US west coast are up 124% since May and for the east coast, ahead by 68%.
There is no sign of the demand on the route running out of steam, with import volume forecasts for the port of Los Angeles showing substantial year-on-year increases in November and, despite carriers deploying extra loaders, rates continue to hold steady at record levels.
Notwithstanding these extra loaders, transpacific carriers are being heavily criticised by US BCOs and NVOCCs for hiking rates, implementing surcharges, a shortage of containers, strict implementation of demurrage and detention charges and a general "lack of service".
"I have never seen a situation such as that we face with the carriers: no space, no equipment, no service," said Washington state-based industry veteran Jon Monroe, of Jon Monroe Consulting.
Elsewhere on the SCFI, since May the spot index has recorded an 88% increase in rates from Asia to South Africa, a 136% surge in rates to Australasia and a massive 291% leap in rates to the east coast of South America.
The rate contagion has now also reached the usually stable intra-Asia trades, with spot rates increasing by $221 this week, to $475 per teu, having spiked by 180% in just two weeks.
And just to add to the challenges for shippers on the routes, Hapag-Lloyd has today announced a peak season surcharge between China and other intra-Asia ports of $1,000 per 40ft.