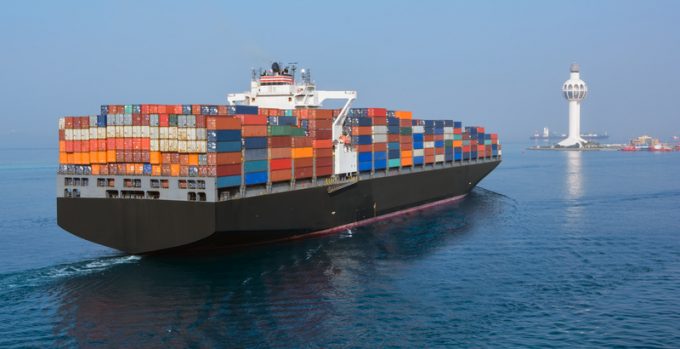 The Middle East Gulf region could be faced with substantial overcapacity of container terminal and air cargo infrastructure if all planned projects proceed, a new report from Transport Intelligence (Ti) warns.
Almost every major port, from Oman north to Kuwait, has substantial upgrades planned, The Middle East Investment Opportunities 2018 report says.
"An audit of GCC [Gulf Cooperation Council] and Iran airport and port infrastructure reveals that the UAE remains the dominant location for both container and air freight traffic," it says. "Qatar's Hamad Airport is also a major transit hub.
"It is clear that if certain major airport and port development projects take place, there will be excess capacity in the region. There is a risk of certain facilities being significantly under-utilised," it adds.
In fact, Ti's research shows that significant underutilisation of facilities already exists in several ports: Bahrain's throughput in 2016 was around 300,000 teu, while its Khalifa Bin Salman port has an annual capacity of 1m teu; Qatar handled just under 500,00 teu, but has capacity to handle four times that; and across Oman's three container ports of Salalah, Sohar and Duqm, total throughput was 4m teu, while capacity amounted to 10.5m teu.
And that is before the latest round of expansion projects are completed, and the scale of possible future capacity is staggering, especially given that 2017 throughput initially appears to show waning demand in the region.
According to recent Alphaliner data, the Saudi ports of Dammam and Jeddah and the UAE's Khor Fakkann, were among the top ten largest losers of container volumes last year – Dammam saw volumes decline 11% to 1.6m teu and Khor Fakkan was down 6% to 3.8m teu.
The slowdown does not appear to have dampened executives' appetite for further port construction however. Qatar's capacity will be expanded to 6m teu by 2020, but that is dwarfed by developments in Saudi Arabia and Dubai.
Dubai's Jebel Ali is scheduled to begin work late this year on a $1.6bn fourth terminal that will take port capacity up to 22.1m teu, and owner DP World has outlined plans to increase this to 55m teu by 2030. At the Saudi port of King Abdullah, the existing 4m teu capacity will be increased to 20m teu in 2020.
Ti said: "Overall, it is abundantly clear that if these planned investments go ahead, there will be vast under-utilisation of terminal capacity across the region, as there simply will not be the demand for the available capacity,"