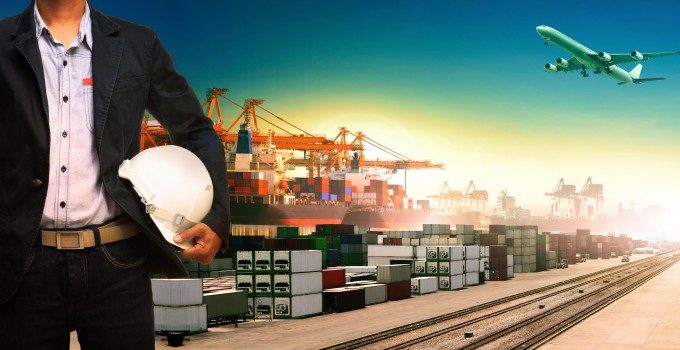 And so – as the market expected – it has come to pass. Michael Schaecher, whose gardening leave from his job as executive vice president of airfreight for DHL Global Forwarding has finally ended, has become the CEO of Air Cargo Germany with immediate effect.
This, of course, begs the question as to what role former CEO and founder Michael Bock  – who is thought to retain a significant shareholding in the company – will now take.
Air Cargo Germany wasn't answering that particular question this morning, but if Mr Bock stays in some capacity the carrier is starting to look a little top heavy, with Thomas Homering also remaining in the managing director's seat. And that is before Volga Dnepr Group's influence is factored in.
Mr Bock's future as CEO has been in doubt since Volga Dnepr's acquisition of a 49% share in the German all-cargo carrier last year. At a press conference last April, shortly after the investment, Wolfgang Meier, executive senior VP sales for AirBridge Cargo, introduced Mr Bock as "interim CEO" – a slip of the tongue that Mr Bock was quick to rectify.
Mr Schaecher, meanwhile, has been tight-lipped about his future plans over the past six months, although according to LinkedIn he is now also CEO and owner of MSc Avia Consulting. It is believed that in his previous roles as a forwarder for both DHL and Panalpina, Mr Schaecher was keen to introduce a second all-cargo carrier into the German market to compete with Lufthansa. It is also rumoured that he played a key part in encouraging Volga Dnepr's part acquisition of the struggling carrier.
Air Cargo Germany was reportedly close to bankruptcy last winter after its previous Russian investor pulled the plug on further cash injections. But its fortunes seem to have been revived with the new Russian capital. The carrier is focusing on route development in the Americas and Africa, with two additional Latin America frequencies on the cards. It has also appointed Mike Conley, formerly of Cargolux, to oversee commercial operations in the Americas.
And the carrier's Quito, Ecuador operation has been busy as Europe's men prepare for Valentine's Day and Women's Day – it has added seven extra services.