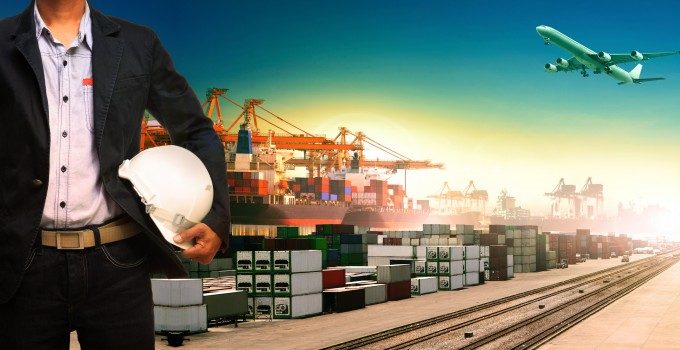 It was only a matter of time before a well-endowed, hungry corporate began to look at the handling sector.
And publicly listed Menzies, a newly focused, well-considered business, certainly ticks the boxes for a takeover in a market dominated by a handful of private equity or government-owned global handlers: dnata, Swissport and WFS.
But handler National Aviation Services, a subsidiary of Agility Public Warehousing – the part of Agility not snapped-up by DSV last year – has been soundly rebuffed in its offer for John Menzies plc.
The Menzies board has issued a strong statement of disapproval at the bid of 510p ($6.93) per share, which would give the handler and ground services group with 91.9m shares a market value of about £468.7m, excluding net debt. 
Shares are currently trading at about 438p, which, according to The Loadstar Premium, clearly indicates investors don't believe a deal is do-able yet.
However, some M&A arbitrage desks told Premium that not only were they trying to make sense of the price action, but also of the bidder's real intention.
"The share price also suggests investors do not expect a bidding war. But the stock is well above yesterday's close, which means they expect more action, whatever that may be," Premium head Ale Pasetti said. "Menzies may now have to scrape the 'capital allocation barrel and reward its shareholders' to keep up its share price."
During the past year, Menzies stock has fluctuated between 272.5p and 475p, but the board said the bid failed to reflect the work it had done – and noted an earlier cash offer by Agility of 460p.
Noting that the bids were "unsolicited", Menzies said: "The board has carefully considered the proposal, together with its financial adviser Goldman Sachs International, and has unanimously rejected it, having concluded that the proposal is entirely opportunistic, conditional and that the terms fundamentally undervalue Menzies and its future prospects."
It argued that the "full impact of management action is not yet reflected in Menzies valuation and underlying volumes have yet to return to pre-pandemic levels".
During the pandemic, the business has cut £25m of fixed costs and initiated a strategy which "has generated £120m of net annualised revenue", which it said the proposal did not address, or take into account its "strong growth prospects".
In its turnaround, Menzies has said it will focus on air cargo services, fuelling operations and high quality ground handling, while entering high-margin emerging markets.
"Our pipeline of opportunities is full. In 2022 we have clear and attainable commercial opportunities that we believe will generate approximately £80m of net new annualised revenue and several business development opportunities that will deliver approximately £150-200m of new revenue over the short to medium term – all of which are expected to be at higher margins," it said.
It also said Agility's proposal "implies a significantly lower enterprise value/ebitda multiple than achieved in comparable transactions over the past decade in our sector for other assets of our size and standing".
Philipp Joeinig, chairman and CEO, said: "Menzies continues to make good progress with strong performance across a number of service lines, which, together with productivity gains, saw the group finish last year strongly. This strong performance and momentum in 2021 has continued in 2022 with further contract wins and renewals alongside the continued recovery of global flight volumes.
"The board remains fully confident in the recovery and outlook for the global aviation services industry as it returns to pre-pandemic trading levels and benefits from long-term structural growth drivers. The board believes the strong portfolio mix and the ongoing execution of Menzies' strategy will create significant value for shareholders in the near and medium term."
With both horizontal and vertical integration transforming the logistics market, it seemed likely that the much-buffeted handling sector would receive some attention.
The Loadstar contacted Agility, but the company was unable to respond before publication.
Menzies will announce its results for the financial year ending 31 December 2021 on 8 March.