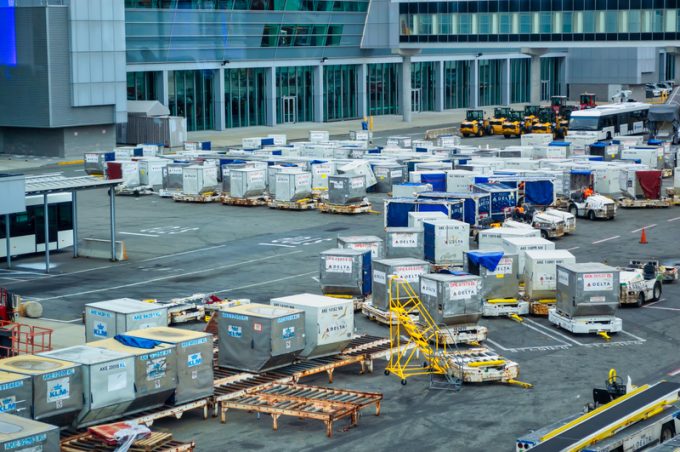 The pandemic threw airfreight patterns into reverse – and now large forwarders are considering making this permanent.
Over the two decades leading to the Covid-19 outbreak, passenger airlines had been adding routes to second-tier airports, which saw the erosion of flows through gateways like New York's JFK Airport.
Without traffic – passenger or cargo – to sustain secondary gateways, the pandemic jerked traffic back to the main hubs.
So will the recovery of passenger volumes revive the streams through smaller airports?
Not as far as DHL Global Forwarding is concerned. Thomas Mack, its head of airfreight, recently said it intended to increase its focus on the principal global hubs: rather than funnel traffic through 50 or so airports, it will use 15 or 20, and will continue to invest in these.
From them, distribution can be arranged in "a more sustainable fashion" than flying to 20 different airports in one country, he explained.
And Neel Shah, VP airfreight of Flexport, said: "A lot of the second-tier gateways are not going to be viable in the near future. Most only appeared on the map during the past 15 to 20 years, as new-generation aircraft like the 787 made passenger flights to them viable."
The bulk of volumes is driven by freighters and they go to the big gateways. For larger forwarders that use freighters, especially for dedicated capacity, the key gateway strategy is something they rely on, says Mr Shah.
Stan Wraight, president and CEO of SASI World, said the heavy focus on the big gateways was a reflection of the growing trend among large forwarders to leverage controlled capacity. Recent months have seen a rising tide of freighter flights chartered by forwarders on a regular basis.
But, as the likes of Chicago O'Hare and Los Angeles International have drawn in unprecedented numbers of freighters, supplemented by passenger planes on cargo missions, volumes have overwhelmed their facilities, creating bottlenecks and delays.
This has prompted forwarders and shippers to divert flights to alternative gateways like cargo-only Rockford and Rickenbacker, which have clocked up huge gains in freighter traffic.
"We use these airports heavily," said Mr Shah.
So the question is, how much of this activity will continue after belly capacity recovers and congestion at the big hubs eases? Rickenbacker, which has built itself a strategic niche, will retain a good chunk of its freighter business, but others may see cargo revert to the large hubs, believes Mr Shah.
But, for this to happen, many hubs have to upgrade their cargo infrastructure – particularly warehousing capacity, which has been the main bottleneck responsible for the current congestion, he said.
He reckons the experience of the past year has convinced airport authorities of the importance of cargo, but budgets for fresh investment in cargo infrastructure are curtailed by the airports' financial situation.
Mr Shah thinks the private sector may step in – "there's a lot of private money out there ", he noted.
Hub airports that continue to neglect cargo for the sake of their passenger business will suffer the consequences, he predicted.
"Our supply chain is super vulnerable to the lack of investment at airports. If the big gateways choose not to make that investment, freighter airlines will have to go to Rickenbacker, Rockford and the alternative airports.
"If they do, forwarders will have to think about making an investment there. So far, they have not made that decision because they have invested in the hubs."