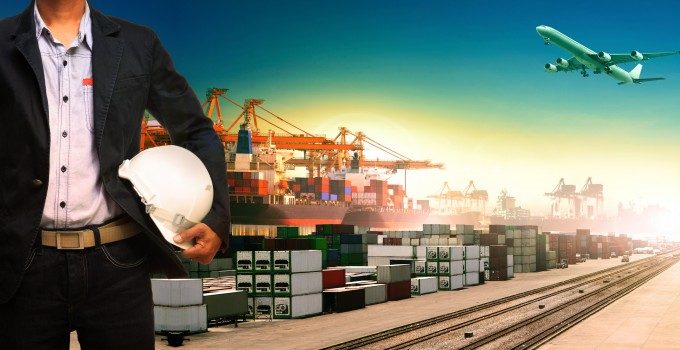 Container shipping lines preparing for the change in fuel regulations covering operations in northern Europe will introduce a special surcharge in the region to cover the additional cost of low-sulphur fuel.
At the beginning of next year, all ships in the Channel and North and Baltic Seas (SECAs) will be obliged to burn fuel with a sulphur oxide (SOx) content of not more than 0.1% – effectively the same distillate as diesel that fuels trucks and tractors.
Similar regulation is being brought into the coastal zone of the US at the same time.
Hapag-Lloyd said it expected to be hit by €150-200 million in extra fuel costs a year as a result of the regulation and would seek to impose a fuel surcharge on shippers in those regions. And in a recent interview with The Loadstar in Singapore, Maersk Line's head of environment Jacob Sterling said the world's largest container carrier would do the same.
"We support the SOx regulations – we think it is a good idea because sulphur emissions are so harmful to the environment. And we are well prepared to comply with them, which we will mainly do by using low-sulphur fuel.
"We expect the princes of distillate fuel to go up, but we don't see a problem with supply of the fuel. So we are going to apply a surcharge to cargo moving within the SECAs and our plan is to be as transparent as possible with this so that it is not a revenue stream," he said.
The three options open to carriers to comply with the new regulation is to use low-sulphur distillate fuel, replace diesel altogether with LNG, or use scrubber systems that clean the emissions of SOx pollutants.
"Scrubber units are not quite viable technologically, and for LNG we are waiting for the bunkering infrastructure to be built, which it is very expensive. But so is distillate fuel – 50% more expensive," he said.
However, the company is concerned about a possible lack of enforcement, particularly in Europe. Recent research from industry analyst SeaIntel shows that a tiny proportion of ships operating in the European special emission control areas (SECAs) last year were subject to fuel inspections, while the penalty regime varied hugely from country to country.
"In all of 2012, not a single Maersk Line ship had a fuel inspection," Mr Sterling confirmed. He added: "We strongly hope that the regulations will be enforced and that the fines are at a level where they can be felt – when you make rules you should keep them.
Mr Sterling also poured scorn on the argument from some shipowners that the increased fuel costs would force European freight to shift from sea to road, and thus unwittingly contravene EU modal shift policies designed to push freight from road to sea.
"What that argument really says to me is that if we are not allowed to use fuel that is a thousand times more polluting in terms of sulphur content, then maybe we shouldn't be using vessels to transport the cargo.
"There has been a lot of focus on emissions in road haulage as well over the years – it is the right thing to do. Ultimately there is a far greater risk to shipping if we don't address this issue," he added.