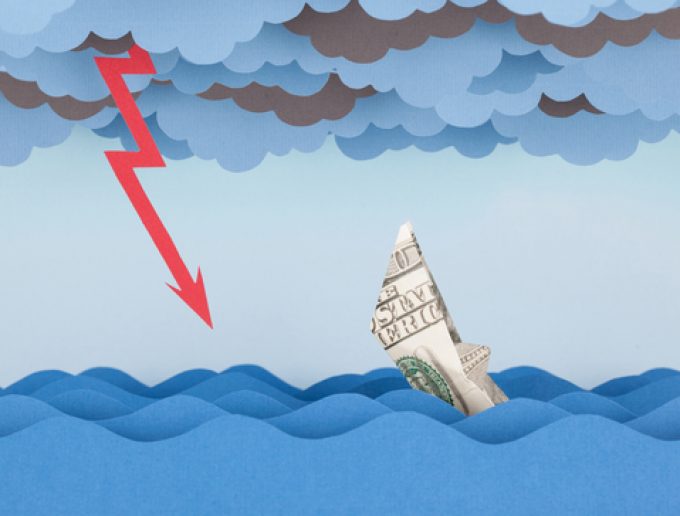 Container spot rates from Asia to Europe and the US are coming under increased pressure, as the peak season appears "muted" at best.
Freight rates from China fell this week on 19 of the 21 routes covered by the Ningbo Containerized Freight Index (NCFI), with its China-Europe and China-US components in particular dragged down by "insufficient volume".
The NCFI commentary said "most carriers" had been obliged to discount as spot rates "continue to decline".
Spot rates for North Europe fell to $9,092 per 40ft this week, according to Drewry's WCI index, although a CEO of a UK forwarder told The Loadstar recently it had been offered a rate of $7,000 per 40ft through August.
"They were not interested a month ago, but now the carriers are banging our door down for business again," he said.
For Mediterranean ports, the WCI recorded a 5% fall for the week, to $10,300 per 40ft as that market also came under pressure.
On the transpacific, the spot rate decline is accelerating, with all the indices in the red again this week; with, for example, Xeneta's XSI reading for Asia to the US west coast losing 7%, to $6,856 per 40ft.
Rates on the tradelane have tumbled by over 50% since the start of the year; 12 months ago, as the peak season kicked in, BCOs were struggling to secure space on the transpacific US west coast route at rates three times higher than the current level, after premium fees were factored in.
"A decrease in consumer demand, together with the high starting point and the fact that many importers shipped peak season orders earlier in the year, could account for falling rates and volumes that, nonetheless, remain high by pre-pandemic standards," said Judah Levine, Freightos Group's head of research.
However, rates for the US east coast are more robust, due to the impact of port congestion, with the Freightos Baltic Index (FBX) component down just 1% this week, to $9,922 per 40ft.
During the Seko Logistics media day presentation this week, Akhil Nair, VP global carrier management and ocean strategy, said retailers had been cancelling orders against a background of "climbing inventory levels".
He said: "We expect a marginal peak, a muted peak, but nowhere close to what we have seen in either the second half of 2020 or all of 2021."
Nevertheless, he added, although there had been a decline in freight rates recently, he did not believe they would fall back to pre-pandemic levels, as shipping lines would cut capacity if demand fell.
Mr Nair said he expected carriers would resort to "more structured" blank sailings if, and when, the current port congestion-related 'operational' blank sailings unwind, to mitigate any short-term demand reduction.
The bright spot for carriers this week was on the transatlantic, where the FBX component ticked up another 2%, to $8,423 per 40ft.
"Port congestion, with strong demand for the different mix of goods shipped from Europe, has kept transatlantic rates climbing," said Mr Levine, noting that rates on the route had increased by a third since the start of the year.