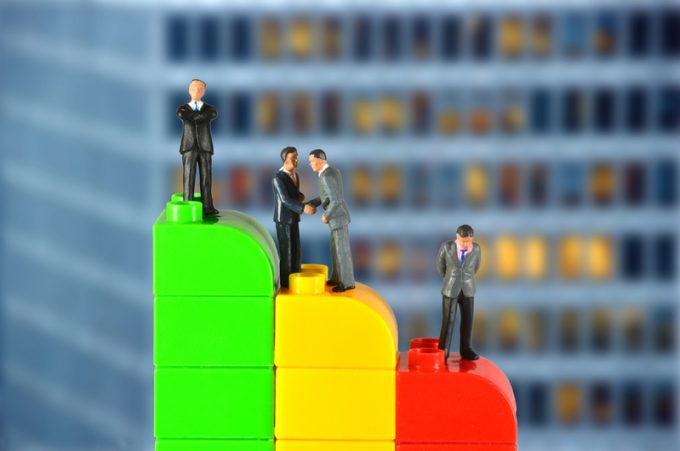 Last year's rapid increase in liner shipping consolidation activity is likely to continue, according to speakers and delegates canvassed by The Loadstar at this week's TPM conference in Long Beach.
XPO Logistics chief executive Bradly Jacobs told delegates: "Even more global consolidation and integration is going to take place, particularly among ocean transport companies; driven by three main requirements – the need for better visibility, better on-time arrival of goods and better invoicing accuracy.
"Why are those things not already at much higher levels? Because the return on capital is the same or slightly less than the cost of capital.
"It's as if the metabolism of the industry is slightly off – the internal control mechanisms, the thyroid, just don't seem to be working.
He later told The Loadstar that he thought the number of players in the shipping industry would ultimately halve.
Rodolphe Saade, the new chief executive if CMA CGM, agreed: "In 2017 there will be more consolidation. What we experienced in 2016 was historic and we feel that we will see the same phenomenon even though there are fewer targets.
"It is difficult to say who will buy whom, but there is no doubt that consolidation is the name of the game."
Jim Blaeser, vice president at Alix Partners, added: "We have been saying for a while that consolidation needs to take place for the industry to recover."
That was echoed by David Arsenault, who was until very recently president of Hyundai Merchant Marine North America and is now president of Logistics Transformation Solutions.
He said: "The consolidation going on now is a sure sign of an industry that is not healthy and cannot continue unless there's some fundamental changes on the part of all stakeholders."
These views are prevalent, despite the fact that the industry is actually more consolidated now than it has ever been, according to Hua Joo Tan, executive analyst at Alphaliner.
He points out that the top 10 carriers now control 68% of global capacity, and that precludes Maersk's takeover of Hamburg Sud and the mergers of Hapag-Lloyd and UASC and the three Japanese carriers.
Hapag-Lloyd chief executive Rolf Habben Jansen told The Loadstar he hoped the absorption of UASC would be finished within the month, its Gulf owners becoming Hapag-Lloyd's largest shareholder.
"The paperwork was just a bit more laborious than anticipated – all the due diligence is done but we needed to change the financing facilities. The ambition is to close by the end of the first quarter.
Mr Tan believes that once this round of consolidation is compete, there will be considerable pressure on smaller carriers to reach sufficient scale to continue to compete.
"OOCL, Yang Ming, HMM, PIL and Zim all face tough choices. To be honest, the only carrier I can see remaining as an independent niche operator is Wan Hai," he said.
XPO's Mr Jacobs, who has performed hundreds of takeovers and company integrations during his career, said the entire industry would benefit as a result, although he warned that there were pitfalls.
"With consolidation, more efficiency will come to the industry. That said, mergers and acquisitions are tricky and difficult things to do.
"They are ultimately worth it, but you have to do a lot of things right to make them work – the merged companies have to be able to face the customers as one, almost from day one, and you have to have similar cultures.
"It is not for the faint-hearted or the inexperienced, but there is an upside for the industry when it takes place.
"However, we would never buy any shipping lines, because they don't make enough money."