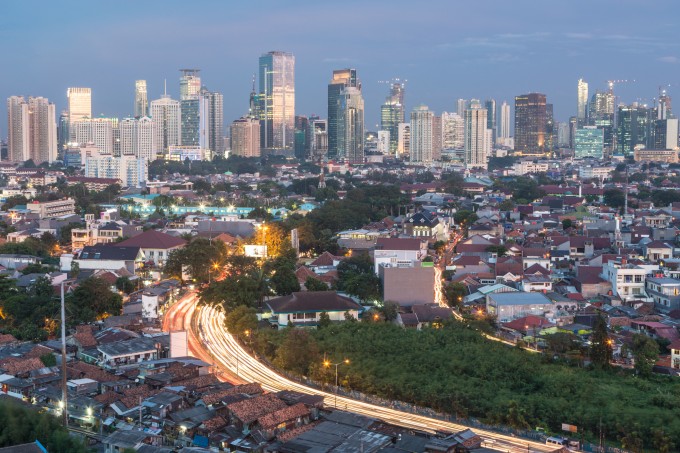 Kuehne + Nagel has continued its strategy of smaller, bolt-on acquisitions, yesterday scooping up the logistics activities of Indonesia-based Wira Logistics.
The Swiss forwarder said the acquisition represented an extension of an existing strategic partnership and would allow K+N to establish a "nationwide logistics and distribution network to provide fully integrated end-to-end logistics solutions across Indonesia".
Gianfranco Sgro, K+N board member responsible for contract logistics, explained: "Indonesia is arguably the most important internet market in South-east Asia, in terms of its sheer size, emerging middle class and digitally savvy population.
"With this acquisition we can leverage our global e-commerce strategy. At the same time, it allows us to strengthen our contract logistics footprint in Asia and our position as a leading logistics service provider."
Ekahadi Djaja, president commissioner of PT Wira Logistics, added: "Wira is very proud to expand our fruitful relationship with Kuehne + Nagel. Our existing and future customers will stand to benefit from Kuehne + Nagel's market-leading position, capabilities and global expertise."
Wira Logistics is a subsidiary of PT Wicaksana Overseas International, which is listed on the Indonesian stock exchange and is one of the country's largest distribution operators. Wira Logistcis also runs road transport and freight forwarding services.
K+N added that expanding its warehousing and distribution capabilities in Indonesia had been a strategic focus – international trade is nearly $300bn a year and its growing burgeoning middle class is "driving increased purchasing power making it an important consumer market for many companies".
Jens Drewes, K+N president for South Asia Pacific, said: "Kuehne + Nagel started operations in Indonesia in 1992. Over the years, we have become the logistics partner of choice for many blue chip multi-national corporations and local companies. We are very excited by this acquisition and the additional opportunities it will create for our business."
However, Indonesia is also a country with considerable logistical challenges, comprising some 17,000 islands and prone to natural disasters, tragically evidenced this week following the tsunami that hit the island of Sulawesi which has so far claimed over 1,200 lives.
Nonetheless, it offers sizeable opportunities for logistics service providers –  the Indonesian Logistics Association (ALI) predicts the industry will grow 10-12% this year, while e-commerce will expand by up to 30%.
And this year's annual Transport Intelligence Agility Emerging Markets Index places Indonesia sixth in the list of most attractive markets, up from seventh in 2017, and said that "meaningful gains in the quality of its overall infrastructure and the efficiency of customs processes" had been made.