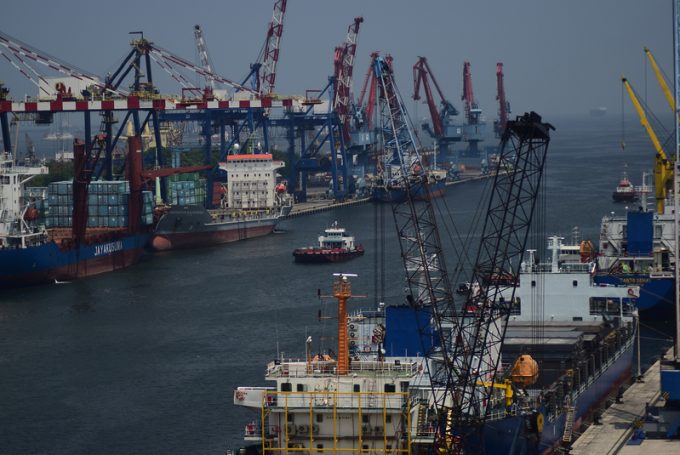 Indonesia's logistics industry will enjoy double-digit growth this year, thanks to booming e-commerce and a string of new bonded logistics centres.
According to the Indonesian Logistics Association (ALI), the industry will grow 10-12% this year, while e-commerce will expand by up to 30%.
"E-commerce in Indonesia has driven express business growth exponentially for the last five years, with a lot of new express logistics companies launching," said ALI chairman Zaldy Masita.
"The challenge is that there is little logistics standardisation in Indonesia, so it's very difficult to implement automation systems that could increase productivity. Indonesia's geography of 17,000 islands is a big challenge for newcomers from overseas."
However, he added: "The e-commerce opportunity is still wide open, with the portion of e-commerce of total retail sales still below 5% – so there's plenty of room for further growth,"
Mr Masita is also confident Indonesia's new bonded logistics centres (PLBs) give the country a much-needed advantage over rivals Singapore and Malaysia, where logistics costs are roughly half.
The centres act as "mini free-trade zones", deployed strategically throughout the country, helping reduce storage costs for importers and exporters. The first 11 opened in 2016, another 50 launched last year and a second generation is under development.
"PLBs will bring regional warehouses in ASEAN to be based in Indonesia," claimed Mr Masita. "As the biggest economy in ASEAN, Indonesia consumes the majority of products, so it makes sense if more warehousing is here to save logistics costs.
"They provide the opportunity for cargo owners to postpone duties and taxes until the goods are sold to Indonesian consumers, and also allow for goods to be re-exported up to three years later without paying any tax."
He said PLBs could be a threat to Singapore and Malaysia, which act as regional distribution centres via their free-trade zones, if Indonesia could gain more direct air and sea links with other ASEAN markets.
"One of the strengths of the PLBs is they are all over Indonesia, so there's no need to attach the free-trade zone complex as in other countries," he added.
Indonesia's director general of customs and excise, Heru Pambudi, recently claimed importers could save US$500 per container by storing goods at the PLBs instead of in Singapore, and that the policy had already drawn $606m of inventory away from the city state.
According to Sutomo Asngadi, a local trade compliance consultant, this is possible because PLBs expedite customs checks and reduce container dwell times at Indonesian ports.
"Since there is no pre-clearance activity, the container can be removed from the port to a PLB in only one day. So the dwell time is shortened compared with general imports, which still take and average of 3.36 days," he told The Loadstar.
He said commodities currently stored in PLBs included cargo for the textile, oil and gas, mining, chemicals and automotive industries, as well as raw materials for food and beverage products.
PLBs have online licensing and permit procedures, Mr Asngadi noted, which eliminate contact with officials: "so there is no corruption".