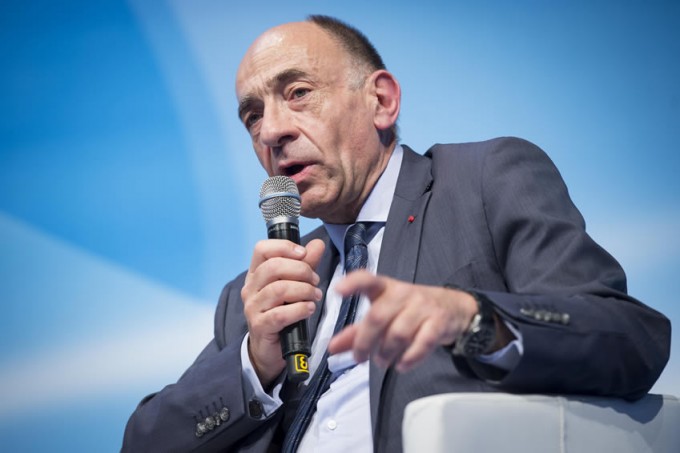 Air France-KLM has named Jean-Marc Janaillac as its new chief executive.
Mr Janaillac will replace Alexandre de Juniac, who is set to join the International Air Transport Association (IATA) at the end of July, replacing Tony Tyler as the organisation's director general.
The AF-KLM board said Mr Janaillac's previous role as chairman and chief executive of international transport company Transdev meant he was well versed in running a firm that has large numbers of passengers and complex relations with its staff.
Mr de Juniac struggled to keep conflict between the company and its unions to a minimum.
"Mr Janaillac's international experience, his knowledge of transport business both in France and in the Netherlands, his success in the development of the companies he has led, his knowledge of the airline industry and its customers and his capacity for dialogue with employees and other group stakeholders will enable him to meet the challenges that the Air France-KLM group faces," the group said.
Mr Janaillac's previous roles also include a three-year stint as chairman and chief executive of passenger transport company RATPDev, chief executive of tourism group Maeva, chief operating officer of AOM French Airline and as an Air France director between 1989 and 1994.
According to a report in Bloomberg, Mr Janaillac faces a variety of challenges, including competition from long-haul Gulf airlines and discount competitors in Europe, as well as having to resolve tensions with labour groups.
Part of the problem AF-KLM has faced is not being able to offer a competitive salary for airline chief executives – Mr de Juniac was reportedly on €675,000 a year in 2014, in comparison with Delta Airlines' CEO Richard Anderson, who received $17.6m the same year.