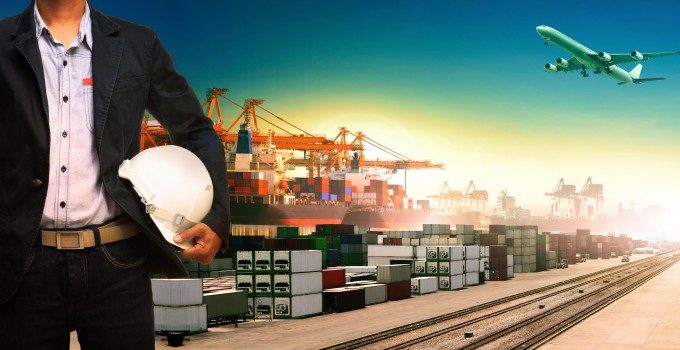 Forwarders and other stakeholders are being urged to help stem the chaos at airports, as multiple hubs and handlers across western Europe face severe congestion, with no sign of flows easing despite China's holiday.
Cargo flows continue to be high – but also unpredictable – and handlers say they expect volumes to continue throughout the Chinese new year break.
Dnata at Schiphol is among the handlers struggling, with one airline reporting that the facility was "imploding".
Ross Marino, Dnata's regional chief executive for Europe, explained that the handler had experienced "a perfect storm" of problems.
Dnata's volumes at the airport are up 40% on last year, while freighter ramp activity is up 113%.
"Every week is a juggling act, and imports have got really busy," he said. "Volumes tend to come in on Thursdays and keep coming on Friday and over the weekend – but stay in the warehouse till Monday."
However, this month was worse, he explained.
"Our ETV (elevating transfer vehicle) system suffered a failure on 30 January, a Saturday. That led to a shutdown on imports, and then exports followed.
"Everywhere was full of pallets and dollies waiting to come into the warehouse, but there was nothing we could do as we needed to wait for a part from Germany. So there was a huge backlog of 450 pallets.
"Then we got hit by a snowstorm – the whole airport came to a standstill. Vehicles couldn't collect, and then the airport was put on a code red alert, which added to the delays.
"We managed to clear the backlog before this weekend – we were almost up to date on Friday – but we've seen a surge of activity, the warehouses are already full and we are now dealing with this weekend's backlog.
"We sincerely apologise to our customers and partners for any delays that they are experiencing."
Of course, Valentine's Day – one of flower hub Schiphol's peak periods – has not helped the situation, and Chinese exporters were emptying warehouses of goods before the new year holiday began on Friday.
Mr Marino said the company was taking extra measures to alleviate the problems.
"We need space more than anything, so we have partnered with Rutges, which has a 10,000sq metre facility at the airport, and we can put cargo there, which takes away some of the pressure. We are also in touch with a competitor to see if they can take any of the strain.
"But if there was one thing I'd ask forwarders to do, it would be to pick up their goods at the weekend, or evenings.
"In Amsterdam, there is a tendency to leave freight in transit sheds over the weekend, and then we have a massive rush on Mondays. It would really help us massively if they collected at other times. Transit sheds are not storage facilities."
Dnata is not alone. Airlines have reported severe problems at Leipzig, where bad weather is said to have led to delays for DHL among others. Handlers at Frankfurt including Celebi, FCS, and LUG are said to be affected, with one source reporting that a Chinese airline had "flooded the place with loose import shipments. And, as always, Frankfurt Cargo Services is failing miserably to react on time."
Another problem is delays caused by loose cargo on passenger freighters.
A spokesperson for Fraport said volumes remained high, creating "a difficult situation".
"Frankfurt Airport has been experiencing particularly high volumes over the past weeks. In January, Frankfurt Airport recorded its highest January result ever, in terms of air freight (more than 172,000 tons) … despite the ongoing lack of capacity for belly freight."
FCS agreed that volumes have been difficult, and had led to backlogs and delays for import cargo.
"We have a capacity contingency which would normally help us manage a volume surge, but the current high demand for air cargo capacity – exacerbated by the fact that the expected slowdown during Chinese New Year has not happened – means we do have slower processing times.
"We are obviously working proactively to support our airline customers and their freight forwarding partners and hope that a combination of the actions we are taking, and the advice we are giving, will help to ease the situation.
"We apologise for these delays and, as always, will continue to provide updates for our customers and the local community."
Both Fraport and FCS said they were in close contact with other members of the air cargo community in Frankfurt, "in order to maintain the flow of cargo at the CargoCities", said the Fraport spokesperson.
"All companies continue to face unusual freight structures and very high numbers of packages. In addition, many new cargo partners continue to be involved in the handling of the goods. The fluctuations in the collection of the import freight continue."
The spokesperson also urged stakeholders to help: "We appeal to everyone involved to make the best possible contribution to document quality and to a continuous flow of freight, and therefore avoiding unnecessary waiting times."
FCS added: "Many companies are delivering cargo to our facility earlier than usual to alleviate their own challenges which, in turn, has an impact on the speed with which we can process import cargo."
FCS said it had contracted a transport company to lease 10 trucks as of Wednesday, which will speed up imports. "But this is providing the freight forwarders can accept the freight, and the freight is cleared by them," it emphasised.
Fraport has been forced to make redundancies or cut hours, but the spokesperson added that "all employees working in air freight handling are on duty – there is no short-time working. Moreover, we are making additional airside areas available – whenever possible –so as not to jeopardise warehouse performance.
"Fraport ground handling is in close contact with the cargo handling agents to secure an efficient use of dollies and other transport equipment."