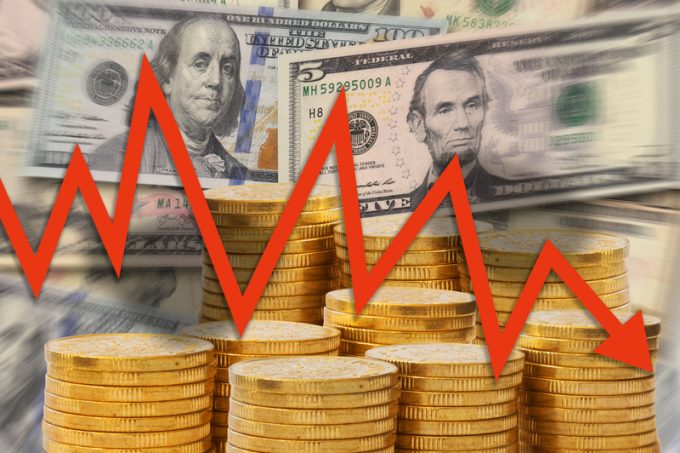 As expected, IATA has downgraded its cargo forecast for 2019 from 2% to 0% growth. It is the second downgrade this year, after it cut forecasts from 3.7% growth to 2% in March. 
As it noted, 2017 saw "exceptional" demand, with 9.7% growth followed by 3.4% in 2018. But after four months of weak demand, IATA stated that volumes will be marginally lower this year, at 63.1m tonnes industry-wide, down from 63.3m tonnes. Yield, it added, would also be flat after a 12.3%  improvement last year.  
The downgrade was attributed to the impacts of higher trade tariffs. 
"Weakening of global trade is likely to continue as the US-China trade war intensifies," said Alexandre de Juniac, IATA's director general. "This primarily impacts the cargo business, but passenger traffic could also be impacted as tensions rise. Airlines will still turn a profit this year, but there is no easy money to be made." 
He urged governments to end protectionist policies. "Aviation needs borders that are open to people and to trade.  
"Nobody wins from trade wars, protectionist policies or isolationist agendas. But everybody benefits from growing connectivity. A more inclusive globalisation must be the way forward," he added. 
The association announced its new forecast at its AGM in Seoul. It also downgraded its profit forecast for the airline industry, from $35.5bn to $28bn. Costs are expected to grow by 7.4%. while revenues will be up 6.5%, squeezing net margins down to 3.2%, from 3.7% last year. Profit per passenger will be $6.12. 
"This year will be the tenth consecutive year in the black for the airline industry," added Mr de Juniac. 'But margins are being squeezed by rising costs right across the board—including labour, fuel, and infrastructure. Stiff competition among airlines keeps yields from rising." 
Fuel costs are continuing to rise, with an average price of $70 per barrel of Brent anticipated this year – nearly 30% higher than it was in 2017. Fuel costs will account for one quarter of operating costs this year, up from 23.5% in 2018. Higher labour and infrastructure costs will contribute towards non-fuel unit costs rising nearly 1%, while overall expenses are set to rise 7.4% to $822bn. 
The cargo growth downgrade followed the latest data from WorldACD, which showed that total chargeable weight in April was down 6.4% year-on-year, despite some tariff-related demand which showed on Drewry's East-West Airfreight Price index, which surged 11% month-on-month, to $2.59/Kg from $2.34. But WorldACD's April figures were 9.6% down from March. Direct ton kilometres fell 6.7% year-on-year. But yield went up to $1.81, up 0.3% on March. 
Although overall, WorldACD's data showed negative growth in April, it did acknowledge that it varied across regions.  
"We saw some markets at least in which YoY-figures for April were better (less worrisome) than those for Q1. In this respect, we mention business from Africa to Asia Pacific and to the Americas, as well as business from Central & South America (C&S Am) to North America, and to the Middle East & South Asia (MESA)." 
It continued: "But there is no denying that the bigger air cargo regions are hit hardest in the uncertain times we live in. Traffic from Asia Pacific to Africa grew, but that hardly offers consolation to the Asia Pacific market. Europe and North America, as well as MESA, were even denied such a small glimmer of hope. The contraction of business from these areas was shown in negative percentages not seen for years. And adding insult to injury, the trend in worldwide yields further contributes to worsening results for airlines. Whilst yields (measured in USD) grew by 11% from 2017 to 2018, they have fallen by 5% from Jan-Apr 2018 to Jan-Apr 2019. And their YoY decline is growing by the month." 
You can see IATA's release here, and WorldACD here.