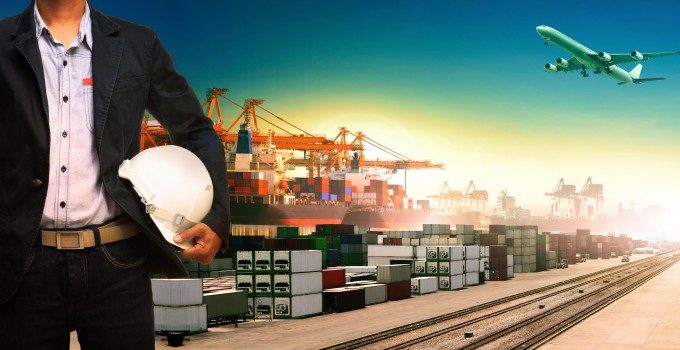 The G6 deepsea container shipping alliance looks set to continue for at least two more years.
Hapag-Lloyd chief executive Rolf Habben Jansen told The Loadstar at the Transport Logistics event in Munich last week that although the G6 agreement is due to expire on 1 April 2016, the alliance wwould remain in its current shape for at least another two years.
He said: "Any line that wanted to exit has to give 12 months' notice. Thereafter it will be on an annual rolling basis, and since no one gave their notice by last month the assumption is that the partners are happy with the arrangement until at least 2017.
"The G6 is much more stable than it was one or two years ago. It had teething problems, particularly in its roll-out of services covering the US west coast, but the recent opening of the shared global service centre in Singapore has been a great boost, and we have become significantly more efficient in blanking sailings and coming up with the new service portfolio."
Mr Habben Jansen has expressed the view that some aspects of the alliance were not working as efficiently as they could be, but he says things have "turned for the better".
"Now that we have gone thoroughly through what we can do on the sea side, we beginning to look at what alliance benefits we can get through the land side of operations. We are checking out what is allowed; but there's no doubt there are things we could do better," he said.
He also confirmed that there were no plans to extend the G6 alliance's scope to north-south trades.
"In three or four years' time the fleets will be much better suited to the service portfolio, so right now I'm feeling fairly pleased with the G6. It took some time to find the right management, but the partners know each other pretty well now," he added.
In terms of Hapag-Lloyd's own fleet expansion, Mr Habben Jansen said that, alongside the recent order for five 10,500 teu vessels placed last month with Hyundai for delivery in 2016-17 and intended to serve the Latin America trades, the line would also likely invest in more ultra-large container vessels (ULCVs).
"We will also look at large tonnage and a decision on that investment will be made by the end of the year.
"Much will depend on the forward-looking, three-to-five year deployment plan of the G6. Different lines are investing in tonnage in different stages, and we are in the second group, which means they would be deployed from 2019 onwards," he said.
In the shorter term, as carriers continue to struggle to match supply and demand, he reiterated that freight rates would have to rise, while warning shippers to expect further blanked sailings if last week's price rises do not hold.
"Rates are a disaster, and volatility is going to be a real problem – which it has been since the beginning of this year. It is due to a combination of factors. There's lower utilisation and everybody starts chasing that bit of cargo.
"Right now rates are so low that they simply have to go up. In particular the Far East-Europe trade is incredibly volatile, and it will remain that way for years to come – it is the most volatile of them all.
"The only option when you are in this situation – when there is not enough volume – is to blank sailings to reduce your exposure. This can also work to the advantage of our customers – we blanked a lot of sailings to the US west coast in the first quarter and that has resulted in much better schedule reliability since," he said.