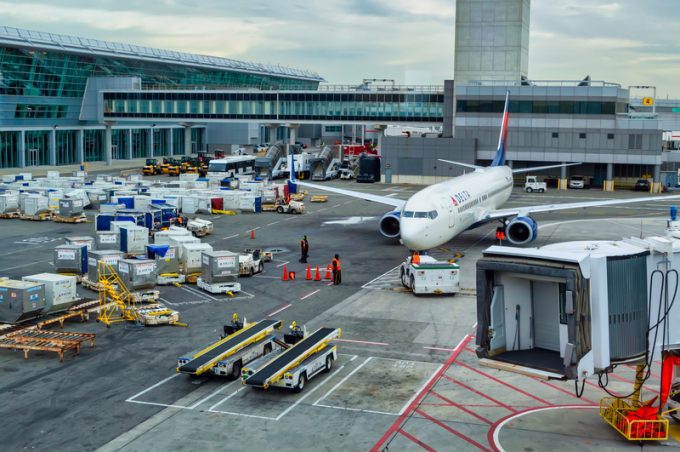 Airlines and forwarders are hoping the congestion and chaos sweeping through airports across Europe and the US "is reaching its peak".
The Loadstar has received numerous reports of delayed or lost cargo amid chaos at handling facilities, with the latest complaints concerning Turkish Airlines' facility at New York's JFK.
One customer said the situation was a "total disaster, a catastrophe unfolding".
Turkish changed its cargo handing at JFK to MSN Air Services on 31 January, and the customer said the changeover had been "hell on earth".
"The company was not ready to handle the accounts, and it is totally overwhelmed," he said, adding that some of his cargo had been lost and that no one was answering phone calls or emails.
"We seem to have lost two shipments, one has been missing for almost a month. It's horrible; we have had no replies, no one answers the phones. It's been almost three weeks of hell."
The Loadstar has tried to contact both MSN and Turkish Airlines, but neither has responded.
Changing handling facilities, as several airlines have done already this year as they look to save costs, can be a headache.
"When you change handlers there is always a temporary decline in service, and don't believe anyone who tells you otherwise," Qatar Airways cargo chief Guillaume Halleux told The Loadstar recently.
But this year, handler changes have occurred at the same time as poor weather in many places, as well as labour shortages, changing aircraft types and unpredictable cargo flows. Qatar, like many carriers, is "currently experiencing historically high load factors", according to Mr Halleux.
AirBridgeCargo is similarly busy, said Konstantin Vekshin, chief commercial officer of the Volga-Dnepr Group.
"We haven't felt a slowdown following Chinese new year. It's unprecedented. When will it slow down? I don't know, but we are busy for the foreseeable future."
He said ABC's priority this year was service levels – which he conceded was a difficult ambition when airports are experiencing a host of problems.
"To get the right service level is a very serious challenge right now. We started feeling the pain last week.
"Communication is the key. It's a two-way street. We are trying to focus on dialogue with customers who are affected, we are trying to personalise our service and find a solution together. Not all solutions are right for every customer.
"We are talking to airports and trying to pre-empt any developments; we are adding trucking services and looking for other flexible solutions."
Several executives say one of the biggest problems for handlers and airports is passenger-freighters, which take longer to load and unload.
"We hear they are the cause of some of the problems," said Mr Vekshin. "There is nothing we can do about it, it's unavoidable and all capacity is needed. The problems should have been anticipated, but no one seemed ready.
"But the congestion situation is reaching its peak now, we hope," he added.
Handlers have urged forwarders to help ease the backlogs by picking up freight on evenings and weekends. But air cargo handling veteran David Ambridge said: "Forwarders want to deliver exports early and pick up imports late. This has not changed, unfortunately, in 50 years.
"GHAs must get braver and start to dictate pick-up and delivery times. Exports should not be accepted any earlier than 24 hours and import storage fees should start on arrival."