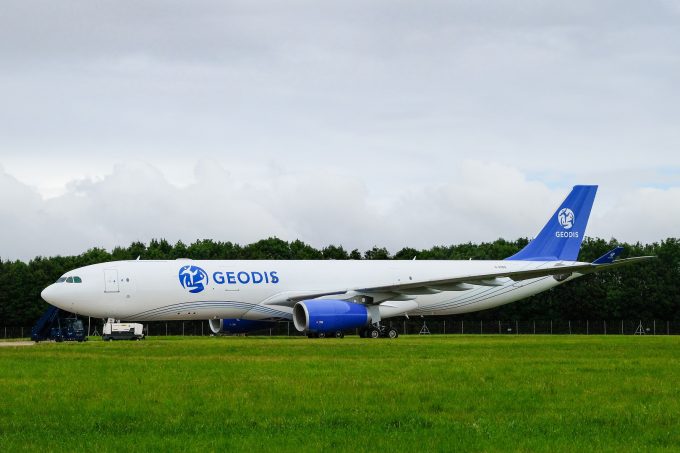 Geodis has expanded its Asia Pacific airfreight network via a partnership with Malaysia's Air Asia X, following surging volumes and a continued lack of bellyhold capacity across the region.
Based out of a new hub in Kuala Lumpur, the forwarder said it had introduced three new flight routes to its AirDirect network, connecting with Hong Kong, Chennai, Sydney and Shanghai, carrying an additional 320 tons of cargo every week.
Geodis said: "This will significantly ease the strain on supply chains that saw load factors and yields reach historic highs last year when capacity struggled to meet the surge in e-commerce transactions.
"With demand for airfreight forecast to increase, particularly amid delays and flight cancellations across South-east Asia following the impact of Omicron, Geodis believes its extended AirDirect schedules will become a pivotal component in ensuring seamless, reliable and efficient air transport services in the region."
AAX, the long-haul affiliate of Air Asia, said it hoped the partnership with Geodis would help generate revenue while passenger flights remain grounded, due to Covid. The airline said cargo represented just 4% of its revenue pre-Covid, but that number could rise as high as 50%. AirAsia also has a separate air cargo subsidiary, Teleport, which has also been expanding capacity.
While airlines are preparing to reintroduce significant passenger capacity in Asia Pacific this year, the interlude has left forwarders with little choice but to add charter capacity, given the combined impact of delays and record freight rates in the container shipping markets.
According to Iata, global air cargo demand last year was up 18.7% on 2020, while Asia Pacific airlines reported a rise in international cargo demand of 3.6%, compared with 2019, but with a corresponding fall in international capacity of 17.1% for the same period.
The drastic change in airfreight market dynamics prompted other forwarders to enter the air charter market, particularly DSV, prompting speculation that their switch away from traditional block space agreements (BSAs) could become permanent.
However, Onno Boots, Geodis president and CEO for Asia Pacific, told The Loadstar: "In the long term, the trend will move back to BSAs. But we don't expect to see this happening in the next one or two years, at least. The pandemic has shown us that during uncertain times, we can rely on freighters to keep the supply chain going."
Meanwhile, Geodis said its Kuala Lumpur operation would act as a multimodal hub for both air and sea shipments, with cargo consolidated at key manufacturing sites in China, Malaysia and Vietnam.
The services will also connect with the forwarder's South-east Asia road freight network, which was extended into Vietnam in October, following an uptick in demand for cross-border road freight over the past two years.
Mr Boots said: "Given the increasingly complex supply chain landscape that has affected the logistical priorities and needs of industries across the board, it is more crucial now than ever to supplement integrated transport networks on strategic routes."