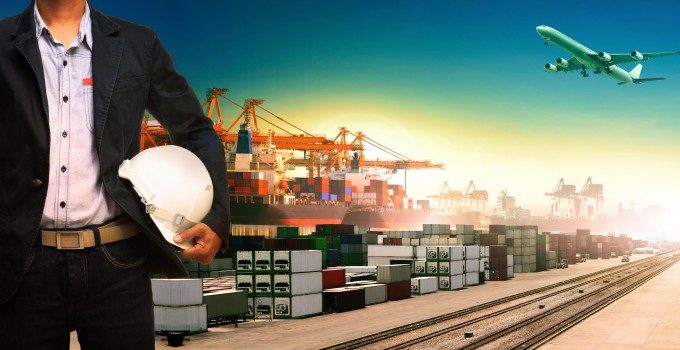 Gefco has beaten interest from three other large logistics companies to acquire Dutch forwarder IJS Global.
The deal, in the making for some four months, is expected to be completed by mid-October, once final approvals are given by antitrust authorities in Austria and Germany.
IJS, with 500 employees, had revenues of some €160m last year, dwarfed by Gefco's €4.1bn turnover. But, founded in 2004 and bought by private equity company Nimbus in May last year, IJS Global appears to have been much sought after.
"We were approached by various companies," said CEO Sjoerd Van Loon, who will take on a CEO role for all Gefco's overseas freight forwarding activities.
"Nimbus was reluctant to sell, but the persistence of some players and some serious offers persuaded it to hold a limited auction, to keep discussions short."
The two new sister companies claim complementary businesses and networks. Gefco, formerly owned by PSA Peugeot Citroën, specialises in automotive logistics. PSA sold a 75% stake in 2012 to Russian Railways, in a bid to compete with Deutsche Bahn and SNCF's expansion into global logistics. Gefco, whose headquarters remain in France, has been expanding in Central Asia, the Middle East, East Asia and South America.
The acquisition will allow Gefco to develop its presence in the world's two primary freight forwarding areas – China and South-east Asia and the US – and will also give Gefco a greater presence in the UK, Netherlands and Germany, and obtain a foothold in the Australian market.
IJS Global, in contrast, has focused on the hi-tech, consumer goods, aerospace, humanitarian, defence, off shore and spares industries and healthcare.
"When we started the business we were not interested in chasing kilos, but focusing on industry verticals such as pharma," Mr Van Loon told The Loadstar. "The logical step has been to develop the company and make it ready for the next level of growth. What made Gefco attractive to us was the network expansion and complementary businesses."
He said he had no concerns over any potential exposure to the weak Russian market.
"We've been talking to Gefco, not its shareholders. What makes it interesting is what Gefco is able to do. It has its own strategic vision. We have an immediate interest in bringing Gefco's network to our customers – and vice versa for Gefco. Its strength and networks in the automotive business will be attractive for our time-critical clients."
He added that the Asia-Europe landbridge also offered good prospects.
"We are definitely interested in Asia-Europe rail. We handle a lot of volumes from Asia and firmly believe in the development of rail, but we couldn't enter that market because of the strength of existing players in Europe. But now we will definitely look to rail."
Mr Van Loon said he was also enjoying peer-to-peer discussions with Gefco.
"I am very excited by the prospect of working with a logistics company rather than private equity. Dealing with financiers involves different sorts of discussions. They are interested in return on investment. But there is a tremendous opportunity in talking to someone who understands the transport business."
The companies have not disclosed a price for the deal, but German media suggests that the deal involved around €64m.
Luc Nadal, chairman of the Gefco management board said in a statement: "This operation will allow Gefco to enhance its position as the preferred partner of international industrial companies. We have all the assets to become a major overseas player."