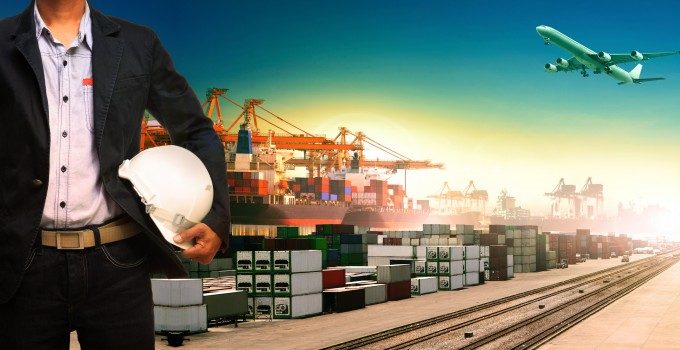 After days of mounting speculation, French car-maker Peugeot-Citroen (PSA) today confirmed that it had entered into talks with Russian Railways to sell 75% of its logistics subsidiary Gefco for what is said to be a reduced price of €800 million. This would follow a €100m special dividend payment from Gefco to PSA.
Last year Gefco's revenues grew by 10% to reach €3.4 billion and it returned an operating profit of €200 million. Plans for its sale were revealed when Peugeot issued its annual report in February, and it was said to be in negotiations with a number of financial investors, including private equity houses, who were understood to be looking at buying a minority stake, leaving Peugeot in strategic control.
That events appear to have run a very different course has generated surprise among industry observers.
Transport Intelligence senior analyst Thomas Cullen told The Loadstar: "I would have imagined that Russian Railways would have paid a premium to have bought such a large stake. One can only assume that ultimately the business was not attractive to the other potential buyers and they walked away."
The turn-offs for potential buyers include the fact that the majority of Gefco's volumes come from its parent company, which accounts for some 62% of its revenues – despite efforts to diversify its customer base with General Motors, L'Oreal, Siemens, Bosch, IKEA, Henkel and Procter & Gamble  also named as clients – allied to a secondary problem that its most important business is in the less-than-truckload (LTL) sector.
"The whole LTL sector is facing difficult conditions and is likely to be subject to a compression of profits in the near future, although it is unlikely that those looking to buy Gefco were aware of that factor," Mr Cullen added.
Source: Transport Intelligence
The principal reason for PSA to sell Gefco is its own financial problems. It recorded a €819 million net loss for the first half of this year. One financial analyst told The Loadstar its balance sheet is "unmanageable", and said the Gefco sale is part of an effort to address this, which also resulted in the closure of a large production plant near Paris.
"PSA seems to be in freefall," added Mr Cullen. "Its core problems are that it doesn't make the right products and it is not selling into the right markets, and on top of that the overall demand situation in the markets where it is strong – France, in particular, and Europe – is very poor.
"This is partly reflected in the fact that the growth in stocks of finished vehicles appears to have gotten out of control."
He added that the impact of the sale on the automotive logistics market is likely to be negligible, given that so much of its business is for one customer, although this will be mitigated to some extent by the logistics deal it signed with General Motors in July, which saw the US manufacturer entrust its entire European and Russian logistics operations to the company for the Vauxhall, Cadillac and Chevrolet brands. The contract will begin at the start of next year, and follows the gobal sourcing and procurement alliance signed between GM and PSA in February.
It is much more difficult to discern the strategic motives for Russian Railways, unless it harbours plans to emulate Deutsche Bahn and SNCF's expansion into global logistics through DB Schenker and Geodis respectively, by using Gefco as a bridgehead into the sector.
However, it did reveal in a statement that it hopes to use Gefco as a magnet for volumes to its overland Asia-Europe intermodal services.
"The acquisition of Gefco would enable Russian Railways to increase the attractiveness of transit cargo flows along the Europe – Asia transcontinental route. Russian Railways can offer competitive transportation services along this route after undertaking a significant amount of work recently. The next logical step is to develop a sales network for transit transcontinental transportation services via an international logistics company."
Peugeot said that Gefco would remain a France-headquartered company and the existing management team, headed by president Luc Nadal, would also remain unchanged. Both Peugeot and Gefco have begun consultations with labour representatives, and the deal would also have to be cleared by monopoly authorities.
Financial analysts believed the deal represented around a 20% discount on the true value of the company. In a research note on the deal, Credit Suisse said the sale term valued Gefco at €1.2 billion, some distance below the bank's valuation of it at €1.643 billion.
It said that the sale price values Gefco on a 0.33 enterprise-value-to-sales based on Credit Suisse's 2012 forecasts, "which we regard as low given the estimated profitability of 5.6% EBIT margin for 2012".